Podcast: Play in new window | Download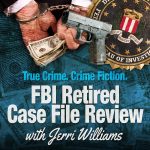 Retired agent Stephen Heaney served in the FBI for more than 25 years. His entire career was spent at the Philadelphia Division working, primarily, major thefts and violent crimes. In the episode of FBI Retired Case File Review, Steve Heaney reviews a tow truck ambush case where two tow-truck operators hauling confiscated cars for the FBI as part of a drug investigation were ambushed at a busy Center City intersection by gunmen attempting to steal the cars back. During Steve's career, he served as a firearms instructor and was a SWAT team leader. For ten years, he was the FBI liaison  was the FBI liaison with the Federal Detention Center in Philadelphia. He was later appointed as the Violent Crime Squad supervisor and then the Health Care Fraud Squad supervisor. He was also the Crisis Management and SWAT Team Coordinator.
Stephen Heaney
Supervisory Special Agent
7/14/1991 – 12/31/2016
"The tow truck driver shouted back to the men, 'These cars belong to the FBI and we're not dropping them.' That's when the shooting started."
The following are newspaper articles from the Philadelphia Inquirer and Daily News about the tow truck ambush investigation: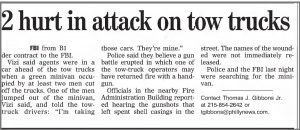 Philadelphia Inquirer – Daily News – April 11 2002 – Feds seize van eyed in shootout
Philadelphia Inquirer – March 30 2004 – Jury begins deliberations in tow-truck hijacking trial
Philadelphia Daily News – March 31 2004 – Rap groupie guilty in carjack plot
Jerri Williams, a retired FBI agent, author and podcaster, attempts to relive her glory days by writing crime fiction and hosting FBI Retired Case File Review, a true crime podcast available for subscription on Apple Podcast/iTunes, Spotify, Stitcher and other popular podcast apps. Her novels—Pay To Play and Greedy Givers—inspired by actual true crime FBI cases and featuring temptation, corruption, and redemption, are available at amazon.com.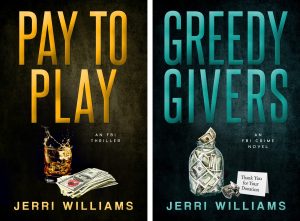 This episode was sponsored by FBIRetired.com – the only on-line directory made available to the general public featuring "retired" FBI AGENTS / ANALYSTS interested in showcasing their skills to secure business opportunities.