Podcast: Play in new window | Download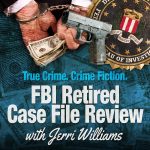 Retired agent Jeff Rinek served in the FBI for 30 years, two years as a support employee and 28 as a Special Agent. During his career, he primarily investigated cases of missing and murdered children. In this episode of FBI Retired Case File Review, Jeff Rinek reviews how he obtained a confession from serial killer Cary Stayner, responsible for the Yosemite Park Murders, the brutal slayings of two women and two teenage girls. He also discusses the mental toll working child predator and murder cases had on him, and how his family helped him cope with case related  PTSD and attempted suicide. While assigned to the Sacramento office of the FBI, Jeff Rinek assisted police and sheriffs departments' throughout Northern California in active and cold-case investigations involving missing children, child kidnappings, and the abuse, exploitation, and murder of children. He also served as a certified profiler for the National Center for the Analysis of Violent Crime. In 2003, he was named Investigator of the Year by the California Sexual Assault Investigators Association, and in 2006, received an Award for Excellence from the International Homicide Investigators Association. He was also a member of the SWAT team and, and a co-pilot in the Sacramento Office's aviation squad. He has been featured on numerous TV documentary crime shows, including A&E's American Justice, TruTV's Crime Stories, and Investigation Discovery's Real Detective. Jeff Rinek is the author of In the Name of the Children: An FBI Agent's Relentless Pursuit of the Nation's Worst Predators, his personal account of child predator and murder investigations. Each chapter is dedicated to the victims of the cases he worked, including a chapter for his wife and sons.
Special Agent (Retired)
Jeff Rinek
1/12/1976 – 5/31/2006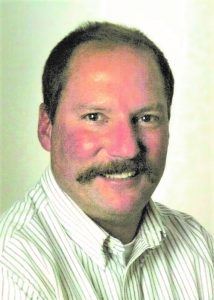 The following are links to newspaper articles regarding the results of Jeff Rinek's investigation of the Yosemite Park murders of Carole Sund, Juli Sund, Silvina Pelosso, and Joie Ruth Armstrong:
CBS News – Photo Gallery of Victims and Family from Yosemite Park Murders
New York Times – 7/28/1999:  Suspect at Yosemite had Fantasy of Killing Women
Deseret News – 12/13/2000:  Details of Yosemite killing given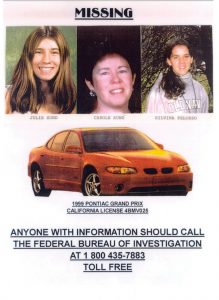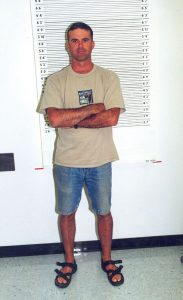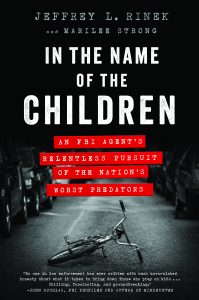 Jerri Williams, a retired FBI agent, author and podcaster, attempts to relive her glory days by writing crime fiction and hosting FBI Retired Case File Review, a true crime podcast available for subscription on Apple Podcast/iTunes, Spotify, Stitcher and other popular podcast apps. Her novels—Pay To Play and Greedy Givers—inspired by actual true crime FBI cases and featuring temptation, corruption, and redemption, are available at amazon.com.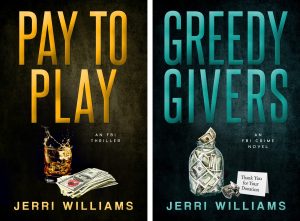 This episode was sponsored by FBIRetired.com – the only on-line directory made available to the general public featuring "retired" FBI AGENTS / ANALYSTS interested in showcasing their skills to secure business opportunities.