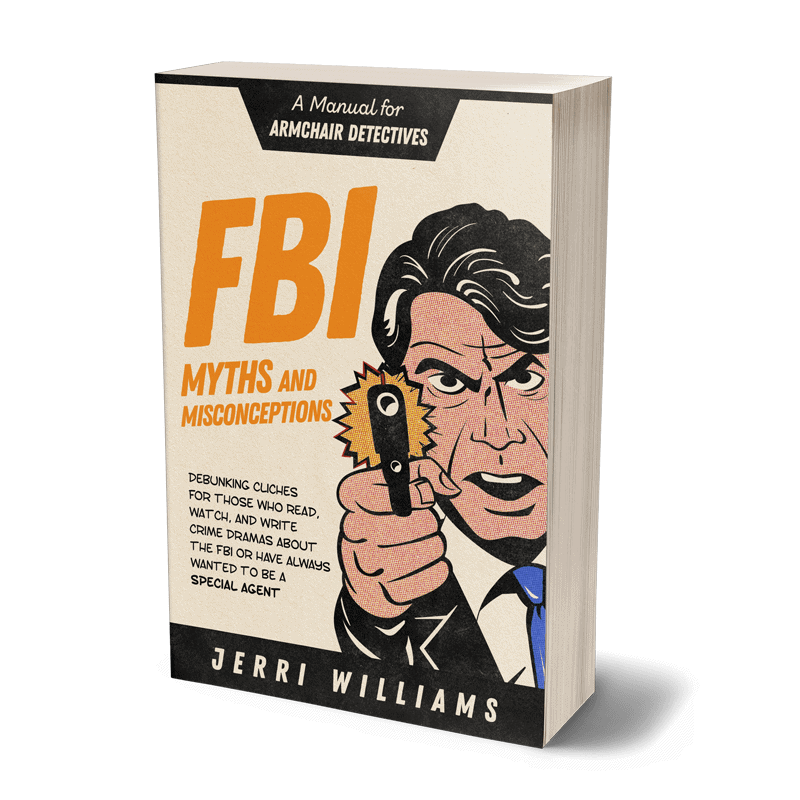 Do you know who the FBI is? Do you know what the FBI does?
Debunking FBI myths and misconceptions for those who read, watch, and write crime dramas about the FBI or have always wanted to be a Special Agent.
Available wherever books are sold  — June 27, 2019!
About the Book
How much do you really know about the FBI?
Like most people, you've probably learned about the FBI from popular culture–reading books and watching TV shows and movies, along with, of course, the news. You might be surprised to learn that a lot of what you've been reading and watching is inaccurate.
Written by retired Special Agent, crime novelist, and true crime podcaster, Jerri Williams, FBI Myths and Misconceptions: A Manual for Armchair Detectives debunks twenty clichés and misconceptions about the FBI, by presenting educational reality checks supported by excerpts from the FBI website, quotes from retired agents, and reviews of popular films and fiction featuring FBI agent characters.
This informative and fun manual will help you:
Create realistic FBI characters and plots for your next book or script

Impress your armchair detective friends with your knowledge about the FBI

Prepare for a career in the FBI and avoid embarrassing yourself at Quantico
FBI Myths and Misconceptions: A Manual for Armchair Detectives will be published in June 2019. While you're waiting for its release, why not join my Reader Team and download the printable FBI Reality Checklist and get the 20 clichés now!
Disclosure of Material Connection: Some of the links in the page above are "affiliate links." This means if you click on the link and purchase the item, I will receive an affiliate commission. I am disclosing this in accordance with the Federal Trade Commission's
16 CFR, Part 255
: "Guides Concerning the Use of Endorsements and Testimonials in Advertising."