Podcast: Play in new window | Download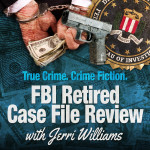 Retired agent Ray Carr served twenty-five years with the FBI.During his career Ray served as the Primary Coordinator for the FBI Philadelphia Division, National Center for the Analysis of Violent Crime and the Philadelphia Hostage Negotiation Team.  In this episode of FBI Retired Case File Review, he reviews his training as a hostage negotiator and profiler in the field and his investigation of Carl Gugasian, one of the most prolific bank robbers ever investigated by the FBI. The case features hidden bunkers containing stashes of cryptic maps, weapons, hundreds of rounds of ammunition, and thousands of dollars in cash.
Additionally, Ray Carr was a Certified Police Instructor providing instruction to federal, state and local law enforcement officers in the areas of Crisis Management, Criminal Profiling, Hostage Negotiations, Psychology of the Criminal Mind, Forensic Crime Scene Analysis, Death Scene Investigation, Forensic Interviewing and Criminal Investigative Analysis. Currently, he is the Director of the Wilmington University Criminal Justice Institute which provides research, educational programs, professional development training, and consulting services required to assist the community in fighting and addressing the growing crime problems and public safety concerns. He is also an adjunct instructor at Drexel University, working in the Masters of Forensic Science and Criminalistics Program.
Special Agent (Retired)
Ray Carr
4/3/1989 – 12/31/2014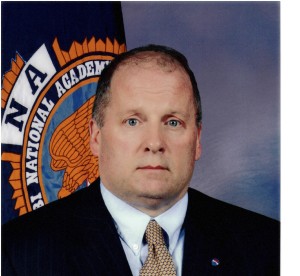 Carl Gugasian
The highlight of the interview with Ray Carr is his case file review of the infamous hunt for an unknown Friday night serial bank robber, Carl Gugasian.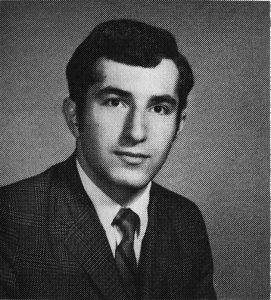 How two boys helped the FBI find the Freddie Krueger-loving 'Friday Night Bank Robber'
—Retired Agent Ray Carr episode 002, Carl Gugasian, Tracking FBI's Most Prolific Bank Robber. Here's an excerpt from the episode:
"When there's an unsolved homicide, an unsolved rape, an unsolved tampering with products, then threat assessments, kidnappings, expertise for search warrants, interview strategies—all these different things—are things that are worked out of the National Center for Analysis of Violent Crime down at Quantico. They send agents from the field down there and train them. I had the opportunity not just to do a two-week stint down at Quantico, but I also went back for a four-week stint, and I went down for several other stints. Thirty days, at that time, working in the unit to hone my skills, allowing me to better serve the state and local police departments within the Philadelphia area. So, as they would bring cases to us, I would review them, get them ready, and then, in conjunction with Quantico, I would work those cases with the local police departments. The only cases brought to the unit are cases that the local and state agencies feel are unsolvable. So they're bringing it and asking for us to do an analysis, looking at the behavior that's occurred within the crime scene and the behavior exhibited by both the victim and the offender. So, although we can't give them a name, we can give them the type of person they should be looking for based on the interactions that occur within the crime scene. The opportunity and the chance is to make a difference; what everybody and all your listeners see on TV, what they watch, we get to live firsthand. It's like having a ticket to the greatest show on earth."