Podcast: Play in new window | Download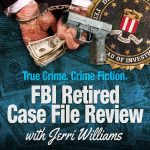 Retired agent Dan Craft served in the FBI for 31 years. During his Bureau career, he was primarily assigned to violent crime investigations and was trained as a criminal profiler and polygraph examiner. In this episode of FBI Retired Case File Review, Dan Craft reviews his investigation of Jeffrey Dahmer who he interviewed on four separate occasions, each time developing a comprehensive behavioral profile of the serial killer. Dan Craft also provides tips for interrogating violent criminals. He has been designated by the FBI as a "Master Police Instructor" and created and taught an advanced interview/interrogation course at the FBI training academy in Quantico. He has trained law enforcement personnel on investigating Street Gangs, Terrorism, Police Related Critical Incidents, Reading a Crime Scene – Crime Scene Analysis, Sex-Related Crimes, Stress Management, and a variety of Interview and Interrogation – Hostage Negotiation courses. He has taught at Marquette University in Milwaukee, at Metropolitan State University, and at Concordia College in St. Paul, Minnesota.
Special Agent (Retired)
Dan Craft
7/10/1972 – 1/4/2003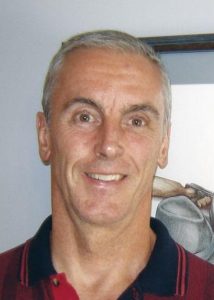 "I interviewed Jeffrey four times. Who better to learn from than the killer himself, to get inside the criminal mind."
The following links are to articles on the FBI.gov website about the investigation and profiling of serial killers and articles about Jeffrey Dahmer:
FBI Website – Part 1: The FBI's Role Takes Shape
FBI Website – Part 7: The FBI and Jeffrey Dahmer
FBI Website – Part 8: New Research Aims to Help Investigators Solve Cases
New York Times – 8/4/1991:  17 killed, and a life is searched for clues
CNN – 4/30/2015:  Jeffrey Dahmer's killer explains why he did it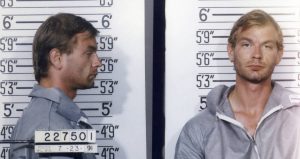 Jerri Williams, a retired FBI agent, author and podcaster, attempts to relive her glory days by writing crime fiction and hosting FBI Retired Case File Review, a true crime podcast available for subscription on Apple Podcast/iTunes, Spotify, Stitcher and other popular podcast apps. Her novels—Pay To Play and Greedy Givers—inspired by actual true crime FBI cases and featuring temptation, corruption, and redemption, are available at amazon.com.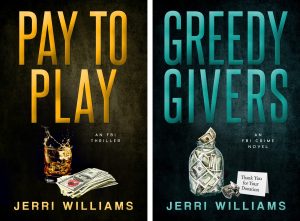 This episode was sponsored by FBIRetired.com – the only on-line directory made available to the general public featuring "retired" FBI AGENTS / ANALYSTS interested in showcasing their skills to secure business opportunities.