Podcast: Play in new window | Download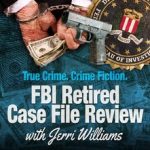 Former agent Kevin Barrows served with the FBI for six years. He was assigned to the New York Division where he investigated white-collar crime. In this episode of FBI Retired Case File Review, he reviews a major identity theft case involving a group of individuals who stole more than 30,000 identities through the unauthorized computer-based accessing of information from personal credit reports. Kevin Barrows was also the lead agent on a multi-jurisdictional, multi-agency securities fraud case that culminated in the arrest of over 120 individuals, including members of several organized crime families. For his role in the case, he received the Department of Justice's Director's Award for Outstanding Contributions in Law Enforcement. During and since his resignation from the Bureau, Kevin Barrows has testified on many occasions before grand juries and in trials in Federal court. He was an expert witness on computer forensic issues for the government in US v. Martha Stewart. Kevin is a security consultant for the National Hockey League and has co-written and hosted training videos for the NHL, the National Football League and Major League Baseball on the topics of identity theft and Internet Security. Kevin is one of the principals of Renaissance Associates a professional services firm.
Special Agent (Former)
Kevin Barrows
4/27/1997 – 3/28/2003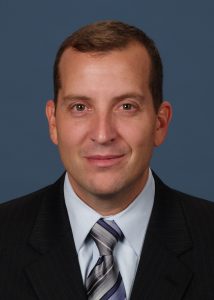 "Whenever you get an email that looks like it's legitimate, and someone is requesting information, delete it and make a call. Because you know who you're calling. You know the number for your bank."
The following are links to articles regarding Kevin Barrows' major identity theft and securities fraud investigations:
New York Times – 10/24/2004:  Identity Theft Is Epidemic.Can It Be Stopped?
FBI.gov Website – 10/18/2004:  No Ordinary Case of Identity Theft – The Largest in U.S. History
CNN Money – 6/14/2000: Feds nab 120 for fraud
ABC News 20/20 –  8/28/2004:  Insider Helps Feds Take Down Mob on Wall Street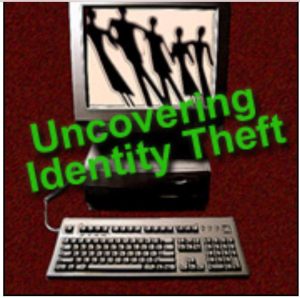 Jerri Williams, a retired FBI agent, author and podcaster, attempts to relive her glory days by writing crime fiction and hosting FBI Retired Case File Review, a true crime podcast available for subscription on Apple Podcast/iTunes, Spotify, Stitcher and other popular podcast apps. Her novels—Pay To Play and Greedy Givers—inspired by actual true crime FBI cases and featuring temptation, corruption, and redemption, are available at amazon.com.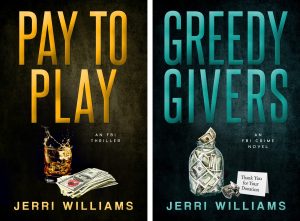 This episode was sponsored by FBIRetired.com – the only on-line directory made available to the general public featuring "retired" FBI AGENTS / ANALYSTS interested in showcasing their skills to secure business opportunities.