Podcast: Play in new window | Download

Retired agent Todd Hulsey served with the FBI for 15 and a half years. However, he has, in total, 21 years of federal law enforcement service. Prior to obtaining his law degree and joining the Bureau, Hulsey worked for five years as a special agent with the United States Customs Service, now known as Immigration and Customs Enforcement (ICE). In this episode of FBI Retired Case File Review, Hulsey is interviewed regarding a nuclear weapons espionage case involving Pedro Leonardo Mascheroni and his wife Marjorie Mascheroni. "Leo" Mascheroni was a theoretical physicist formerly employed at the Los Alamos National Laboratory in New Mexico. The FBI discovered that he had made contact with a foreign country and had offered to sell his expertise and assistance to build a nuclear weapons program for that nation. Hulsey supervised the Albuquerque Division case and the agents, analysts and surveillance group members who gathered the evidence needed to prosecute the Mascheronis for espionage. They both agreed to plead guilty to illegally passing nuclear weapons program documents which contained information derived from classified and restricted data. He was sentenced to five years and she to one year in prison. Post Bureau retirement, Todd Hulsey runs his own law practice and operates X Fed Productions, an entertainment consulting firm providing technical advice in the areas of national intelligence, law enforcement, and military operations to authors, screenwriters, video game developers, producers, and directors.
Special Agent (Retired)
Todd Hulsey
8/30/1998 – 3/31/2014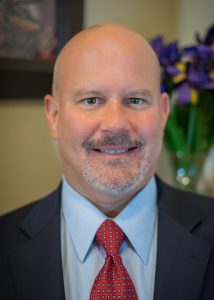 Nuclear Weapons Espionage
The following FBI overview, press release and newspaper articles provide additional background material on the Pedro & Marjorie Mascheroni nuclear weapons espionage case:
Former Los Alamos Lab Workers Sentenced – Nuclear Scientist and Wife Passed Classified Documents (FBI Video)
Former Los Alamos National Laboratory Scientist Sentenced to Prison for Atomic Energy Act Violations (Press Release)
New York Times – Couple Accused of Passing Nuclear Arms Secrets
New York Times – Zeal for Dream Drove Scientist in Secrets Case
Jerri Williams, a retired FBI agent, author and podcaster, attempts to relive her glory days by writing crime fiction and hosting FBI Retired Case File Review, a true crime podcast available for subscription on iTunes and Stitcher. Her debut novel—Pay To Play— about a female agent investigating corruption in the Philadelphia strip club industry is available now at amazon.com.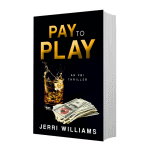 This episode was sponsored by FBIRetired.com – the only on-line directory made available to the general public featuring "retired" FBI AGENTS / ANALYSTS interested in showcasing their skills to secure business opportunities.