Podcast: Play in new window | Download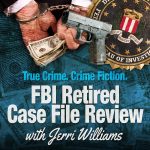 Retired agent Marc Ruskin served 27 years with the FBI. During his Bureau career, he spent more than 20 of those years as an undercover agent. Marc successfully infiltrated a New York Mafia crime family, a Chinese Malaysian heroin organization, a Wall Street trading exchange, right-wing terrorist groups, and worked on espionage cases. In this episode of FBI Retired Case File Review, Marc Ruskin reviews his false flag espionage undercover role posing as a French operative seeking to purchase uranium enrichment equipment that had been stolen from a U.S. Department of Energy facility in Oak Ridge, Tennessee. His undercover work in this case resulted in a former employee at the Oak Ridge Complex being sentenced to six years in prison. Marc Ruskin was awarded five Commendations from the Director of the FBI for his work. A native French and Spanish speaker, he has worked at several US Embassies including Paris, Madrid, and Buenos Aires. As an FBI certified police instructor, Marc has lectured at universities and law enforcement academies. Since his retirement from the FBI in 2012, he has divided his time between a law practice in New York and extended stays in Liaoning Province, China, where he writes and studies Mandarin. Marc Ruskin recently published The Pretender – My Life Undercover for the FBI, a true crime narrative about his undercover roles and the FBI's undercover operations—the procedures, the successes, and the failure.
Special Agent (Retired)
Marc Ruskin
3/31/1985 – 4/30/2012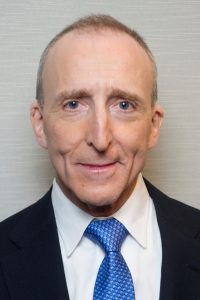 The following are links to press release and newspaper articles about the false flag espionage case and Marc Ruskin's undercover role in the investigation:
FBI Website Press Release – Former Oak Ridge Complex Employee Sentenced to Six Years in Prison for Attempting to Sell Restricted Uranium Enrichment Equipment
New York Times – Man Charged In Theft At Former Lab
Knoxville News Sentinel – Former OR janitor gets 6 years in nuke-equipment sting
Jerri Williams, a retired FBI agent, author and podcaster, attempts to relive her glory days by writing crime fiction and hosting FBI Retired Case File Review, a true crime podcast available for subscription on iTunes and Stitcher. Her debut novel—Pay To Play— about a female agent investigating corruption in the Philadelphia strip club industry is available now at amazon.com.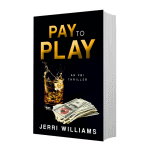 This episode was sponsored by FBIRetired.com – the only on-line directory made available to the general public featuring "retired" FBI AGENTS / ANALYSTS interested in showcasing their skills to secure business opportunities.