Podcast: Play in new window | Download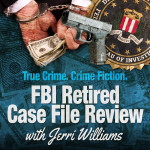 Retired agent Robert "Bob" Bukowski served nearly 25 years with the FBI.  Prior to his appointment, he spent 5 years with the US Naval Criminal Investigative Service (NCIS). During his Bureau career, he was assigned to International and Domestic Terrorism, Foreign Counter Intelligence and Violent Crime matters and worked high profile investigations in terrorism, kidnappings, homicides, organized crime and multi state violent gangs. In this episode of FBI Retired Case File Review, Bob reviews the multi-state and multi-agency investigation of the kidnapping and murder of millionaire Nelson Gross. Three teenagers were eventually charged and convicted of kidnapping and murdering their victim for a $20,000 ransom. After the successful conclusion of the case, Bob served as Team Leader in the 9/11 Investigation and was interviewed by the 911 Commission Committee. Bob was also a member of the Joint Terrorist Task Force (JTTF) in both New York City and New Jersey.  Since retiring from the FBI, he has been employed by the United States Attorney's Office (USAO) where he coordinates investigations throughout Northern New Jersey between local police departments and federal agencies. Bob is also an adjunct professor at Fairleigh Dickerson University where he teaches criminal justice and terrorism classes.
Special Agent (Retired)
Bob Bukowski
5/19/1986 – 6/4/2010
This episode is dedicated to Bob Bukowski's partner on this case, FBI Special Agent Lennie Hatton who was killed in the terrorist attack on the World Trade Center (WTC) in New York City. He responded to the incident and was inside the WTC when the buildings collapsed.
The following are links to newspaper articles about the kidnapping and murder of millionaire Nelson Gross:
New York Times – Youths Accused of Killing New Jersey Millionaire
New York Times – 2 Are Given Up to 30 Years In Murder of a Millionaire
NEW YORK DAILY NEWS – MOGUL-KILL SUSPECT IN TEARFUL OUTBURST EXPECTED HE'D GO FREE
NJ.com – Wreck of the Binghamton: The decline and fall of a N.J. landmark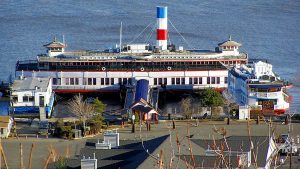 Jerri Williams, a retired FBI agent, author and podcaster, attempts to relive her glory days by writing crime fiction and hosting FBI Retired Case File Review, a true crime podcast available for subscription on iTunes and Stitcher. Her debut novel—Pay To Play— about a female agent investigating corruption in the Philadelphia strip club industry is available now at amazon.com.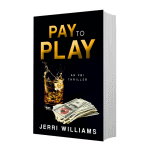 This episode was sponsored by FBIRetired.com – the only on-line directory made available to the general public featuring "retired" FBI AGENTS / ANALYSTS interested in showcasing their skills to secure business opportunities.