Podcast: Play in new window | Download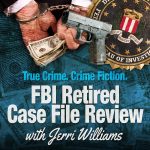 Retired agent Tym Burkey served 20 years with the FBI. While in the Cincinnati Division at the Dayton Resident Agency, he worked violent crime and domestic terrorism matters and was assigned a case targeting the Aryan Nations, which at the time was considered to be the most dangerous white supremacist group in the United States. In this episode of FBI Retired Case File Review, Tym Burkey reviews how his informant Dave Hall infiltrated the violent neo-Nazi organization. The intelligence gathered by Hall led to the disruption and dismantling of the Aryan Nations' leadership. Later in his career, Tym Burkey began working counterintelligence investigations and was transferred to the Albuquerque Division where he was assigned to the Sandia National Laboratories and supervised the Albuquerque Joint Terrorism Task Force (JTTF). After retiring from the FBI, Tym Burkey co-wrote with Dave Hall a narrative account of their Aryan Nations case. Their book, Into the Devil's Den: How an FBI Informant Got Inside the Aryan Nations and a Special Agent Got Him Out Alive, is a true-life thriller and a testament to bravery, dedication, and friendship. It's also a timely reminder that America's homegrown terrorists can be just as deadly as those from overseas.
Special Agent (Retired)
Tym Burkey
6/16/91 – 6/17/2011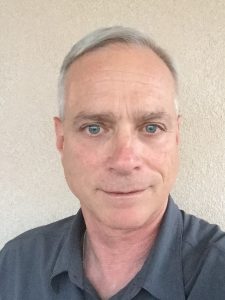 The following are links to news articles about the Aryan Nations and information about the domestic threat of violent extremist groups posted on the FBI website and on the websites of non-profit organizations exposing and combatting hate:
FBI Website – Domestic Threat, White Supremacy Extremism
FBI Website – Why Do People Become Violent Extremists?
The Dayton Jewish Observer –  The fall of the Aryan Nations
ADL – Aryan Nations/Church of Jesus Christ Christian
Southern Poverty Law Center – Aryan Nations — once the best-known white supremacy group in the country – has all but faded into racist history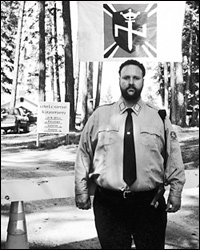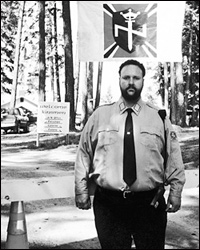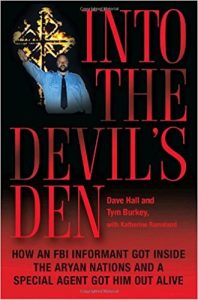 Jerri Williams, a retired FBI agent, author and podcaster, attempts to relive her glory days by writing crime fiction and hosting FBI Retired Case File Review, a true crime podcast available for subscription on iTunes and Stitcher. Her debut novel—Pay To Play— about a female agent investigating corruption in the Philadelphia strip club industry is available now at amazon.com.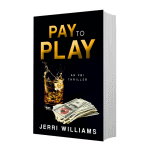 This episode was sponsored by FBIRetired.com – the only on-line directory made available to the general public featuring "retired" FBI AGENTS / ANALYSTS interested in showcasing their skills to secure business opportunities.