Podcast: Play in new window | Download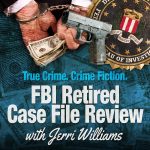 Retired agent John Terry served 25 years with the FBI. After a short stint in the Richmond Division, John was assigned to the Philadelphia Division where he developed an expertise in working International White Collar Crime investigations involving sophisticated schemes conducted by organized crime groups from eastern Europe. After a few years he was moved to the Organized Crime Squad where he investigated the Philadelphia mob. In this episode of FBI Retired Case File Review, John Terry reviews his investigation of Ralph Natale, the first sitting mob boss ever to cooperate with and testify for the FBI. John also talks about his relationship with informant Ron Previte, also known as the "Fat Rat." John Terry was later promoted to supervise the Organized Crime Squad. During Operation Iraqi Freedom, John Terry was appointed as the FBI's On-Scene Commander at the Baghdad International Airport in Baghdad, Iraq, where he managed  25 task force investigators from various federal agencies conducting counter-terrorism and terrorist financing investigations. Later in his Bureau career, John served as the program manager responsible for covert operations utilizing all aspects of physical security to include locks, alarms, and video surveillance systems in support of counter-terrorism, counter-intelligence and criminal investigations throughout the United States. Currently, John Terry is employed as the Global Manager of Compliance Investigations for Ingersoll Rand.
Supervisory Special Agent (Retired)
John Terry
2/9/1987 – 2/29/2012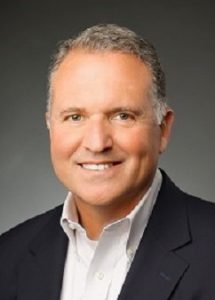 The following are links to a video and newspaper articles about Ron Previte and Ralph Natale's cooperation with the Philadephia FBI's Organized Crime Squad:
Philadelphia Inquirer – Originally published  2/20/2001: From the archives: Key witness? Wiseguy Ron Previte
Lubbock Avalanche-Journal – 11/21/2000: Former New Jersey mob boss takes witness stand against Camden mayor
Mob Talk Sitdown 4: John Terry talks about the life and death of Philly mobster Ron Previte with Dave Schratwieser and George Anastasia.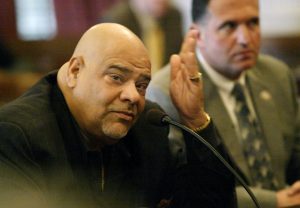 Jerri Williams, a retired FBI agent, author and podcaster, attempts to relive her glory days by writing crime fiction and hosting FBI Retired Case File Review. The true crime podcast available for subscription on iTunes Apple Podcast, Stitcher and other popular podcast apps. Her FBI crime thriller—Pay To Play— about a female agent investigating corruption in the Philadelphia strip club industry is available at amazon.com as an e-book, trade paperback and audiobook.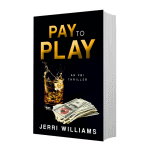 This episode was sponsored by FBIRetired.com – the only on-line directory made available to the general public featuring "retired" FBI AGENTS / ANALYSTS interested in showcasing their skills to secure business opportunities.