Podcast: Play in new window | Download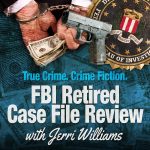 In this episode of FBI Retired Case File Review, retired agents Joe Wolfinger and Chris Kerr review their investigation of the evidence used in 2003, to charge 78-year-old, veteran FBI Agent Paul Rico in the high-profile, 22-year-old murder of Roger Wheeler, a prominent Tulsa, Oklahoma businessman. Rico died in jail before a trial or even a preliminary hearing was ever held. Joe Wolfinger and Chris Kerr had never met Paul Rico. After reviewing pertinent documents, they determined that there was no credible evidence that Rico conspired to commit murder. The only witnesses against him were two convicted organized crime assassins who accused Rico in an attempt to beat new murder raps and avoid their own death sentences. Wolfinger and Kerr compiled their findings in a book they wrote about their investigation, RICO: How Politicians, Prosecutors, and the Mob Destroyed One of the FBI's Finest Special Agents. You can learn more about the book and the agent/authors by visiting their website RicoBook.com.
Assistant Director in Charge (Retired)
Joe Wolfinger
7/14/1969 – 1/1/1999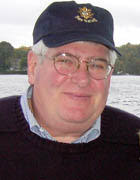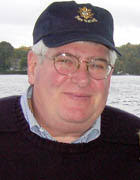 Joe Wolfinger served nearly 30 years with the FBI. During his Bureau career, he rose through a variety of positions—serving as a squad supervisor, inspector, Special Agent in Charge (SAC), and lastly, as Assistant Director in Charge (ADIC) of the FBI Academy at Quantico, VA.  After retiring from the FBI, Wolfinger, an attorney, served pro bono for fourteen years as the executive director of the Major County Sheriff's Association.
---
Special Agent (Retired)
Chris Kerr
7/3/72  – 5/2/2005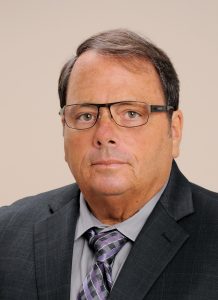 Chris Kerr served a total 33 years with the FBI. Initially hired as a clerk and an analyst, he spent the last 26 years of his Bureau career as a special agent primarily working organized crime and drug investigations. Chris Kerr was elected by his peers to three terms on the National Executive Board of the FBI Agents Association. He was also elected as national co-chair of the FBI Special Agents Advisory Committee. When Kerr retired, he went to law school and began a new career as a criminal defense lawyer.
The following are newspaper articles that ran after Paul Rico was arrested for the 1981 murder of  Tulsa, Oklahoma businessman Roger Wheeler:
New York Times – 10/3/2003:  Ex-F.B.I. Agent Is Charged In a 1981 Gangland Killing
TulsaWorld.com – 1/17/2004:  Accused FBI agent had storied career
Tulsa NewsOn6.com – 1/17/2004:  Ex-FBI agent Paul Rico dies in a Tulsa hospital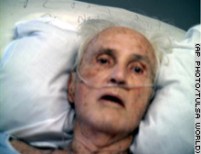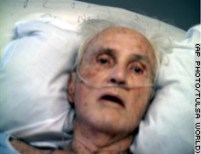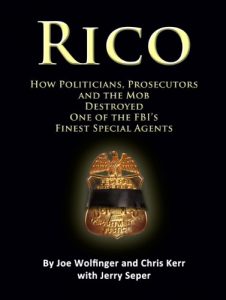 Jerri Williams, a retired FBI agent, author and podcaster, attempts to relive her glory days by writing crime fiction and hosting FBI Retired Case File Review. The true crime podcast available for subscription on iTunes Apple Podcast, Stitcher and other popular podcast apps. Her FBI crime thriller—Pay To Play— about a female agent investigating corruption in the Philadelphia strip club industry is available at amazon.com as an e-book, trade paperback and audiobook.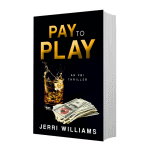 This episode was sponsored by FBIRetired.com – the only on-line directory made available to the general public featuring "retired" FBI AGENTS / ANALYSTS interested in showcasing their skills to secure business opportunities.