Podcast: Play in new window | Download

Retired agent Joe Pistone served in the FBI for nearly 27 years.  However, he is primarily known world-wide for the six years he spent infiltrating one of the New York mafia families as Donnie Brasco, his undercover alter ego.  In this episode of FBI Retired Case File Review, he reviews his assignment, a mission so secret only a handful of agents knew what he was doing and where he was as he secretly gathered vital intelligence on the mafia and its criminal ways. The work Joe Pistone did was so incredibly dangerous that it has been documented in numerous books, documentaries, television shows, and the 1997 feature film Donnie Brasco, starring Johnny Depp and Al Pacino. Once the undercover assignment was closed down, Joe spent the remainder of his Bureau career testifying in federal court all around the country for mob related trials and at the FBI Academy helping to establish the FBI's undercover program and training courses. Joe continues to travel overseas lecturing and training law enforcement officers how to "go undercover."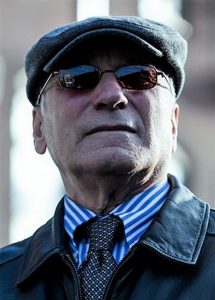 Special Agent (Retired)
Joseph Pistone
7/7/1969 – 2/28/1996
Numerous documentaries, movies and books have been made about Joe Pistone's undercover adventures being Donnie Brasco. In addition, Pistone has penned several non-fiction books about infiltrating the New York mob and four crime novels. Here a short list of additional information, along with his all of the books he has authored:
FBI Overview: Joe Pistone, Undercover Agent
Inside the American – Operation Donnie Brasco (VIDEO))
Non-Fiction
Donnie Brasco: My Undercover Life in the Mafia
Donnie Brasco: Unfinished Business: Shocking Declassified Details from the FBI's Greatest Undercover Operation and a Bloody Timeline of the Fall of the Mafia
Crime Fiction
The Good Guys by Bill Bonanno, Joe Pistone, David Fisher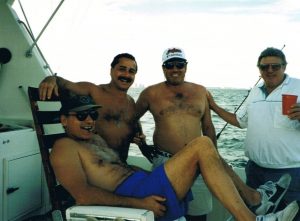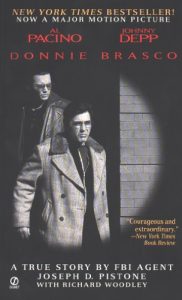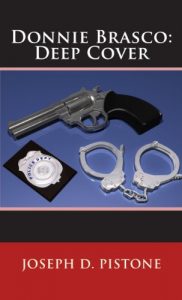 Jerri Williams, a retired FBI agent, author and podcaster, attempts to relive her glory days by writing crime fiction and hosting FBI Retired Case File Review, a true crime podcast available for subscription on iTunes and Stitcher. Her debut novel—Pay To Play— about a female agent investigating corruption in the Philadelphia strip club industry is available now at amazon.com.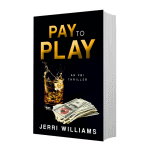 This episode was sponsored by FBIRetired.com – the only on-line directory made available to the general public featuring "retired" FBI AGENTS / ANALYSTS interested in showcasing their skills to secure business opportunities.