Podcast: Play in new window | Download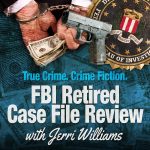 Retired agent Jerri Williams served in the FBI for 26 years. During most of her Bureau career, she worked major economic fraud investigations targeting financial crimes and corruption. In this episode of FBI Retired Case File Review, she reviews the Foundation of New Era Philanthropy investigation, a $350 million charity Ponzi scheme perpetrated against unsuspecting nonprofit organizations, high profiled philanthropists, and beneficiary donors, which resulted in a 12-year prison sentence and multiple forfeitures. The case and Jerri Williams were featured on the CNBC show, American Greed, Confessions of a Con Man. She received a United States Attorney Award for Distinguished Service for her work on the New Era Philanthropy case, as well as two additional U.S. Attorney Awards for her work on an international advance fee scam, and a business to business telemarketing fraud. Toward the end of her FBI career, Jerri Williams was appointed as the spokesperson for the Philadelphia Division of the FBI, taking on the responsibility of educating and informing the media and public about the Bureau. Post-FBI retirement, Jerri served as the spokesperson and Director of Media Relations for SEPTA, Philadelphia's public transportation provider. Both positions often placed her in the spotlight in front of local and national news media. Jerri Williams is the author of two crime novels. Her recently published novel, Greedy Givers, was inspired by the Foundation of New Era Philanthropy investigation discussed in this episode.
(I'm interviewed by Deana Marie, host of Twisted Philly Podcast. Thanks, Deana!)
Special Agent (Retired)
Jerri Williams
9/13/1982 – 11/7/2008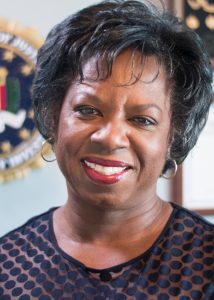 The following are links to newspaper articles and TV show about the Foundation of New Era Philanthropy investigation:
Philadelphia Articles: John Bennett – New Era Press Release and Philly Articles
Washington Post – 5/20/1995:  NEW ERA FOUNDATION: RED FLAGS, RED INK, RED FACES
Wall Street Journal – 8/30/1996:  New Era Founder Is Charged In $135 Million Fraud Case
New York Times – 3/27/1997:  Head of Bankrupt Charity Fund Pleads No Contest in Fraud Case
SunSentinal – 6/27/1997:  Prudential Securities Sued By Trustee – Suit Alleges Firm's Ties To New Era Enabled Charities Fraud
CNBC's American Greed (VIDEO) — Confessions of a Con Man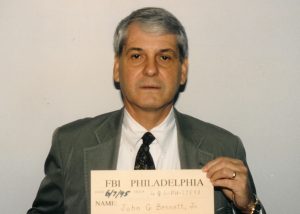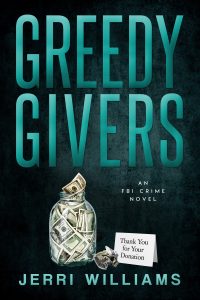 Find out about my July 2018 – It's a boy! It's a book! – giveaway here.
Jerri Williams, a retired FBI agent, author and podcaster, attempts to relive her glory days by writing crime fiction and hosting FBI Retired Case File Review, a true crime podcast available for subscription on Apple Podcast/iTunes, Spotify, Stitcher and other popular podcast apps. Her novels—Pay To Play and Greedy Givers—inspired by actual true crime FBI cases featuring temptation, corruption, and redemption, are available at amazon.com.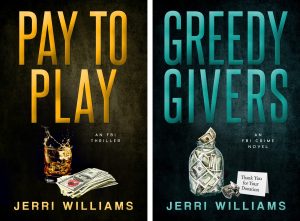 This episode was sponsored by FBIRetired.com – the only on-line directory made available to the general public featuring "retired" FBI AGENTS / ANALYSTS interested in showcasing their skills to secure business opportunities.