Podcast: Play in new window | Download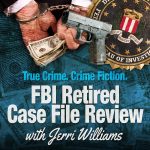 Retired agent Herbert Cousins, Jr. served in the FBI for nearly 22 years. He retired as the Special Agent in Charge of the Springfield Division in Illinois. In this episode of FBI Retired Case File Review, he reviews his investigation of self-proclaimed black messiah and cult leader Hulon Mitchell Jr., also known as Yahweh Ben Yahweh, who led the Florida-based Nation of Yahweh Temple. The Nation of Yahweh was a religious cult founded on the teachings of black separatism and supremacy. On the instructions of Yahweh Ben Yahweh, members of the cult's violent inner circle committed numerous murders of cult defectors and random racial killings of whites. Yahweh and several of his followers were charged and convicted under the Racketeer Influenced and Corrupt Organizations Act (RICO), with predicated violations of murder, attempted murder, arson, and extortion. During his Bureau career, Herbert Cousins specialized in counterterrorism, counterintelligence, and criminal and security matters. After retiring from the FBI, he served for a period of time as the Inspector General for the Miami-Dade County Public Schools, the fourth largest school district in the United States. Currently, Herbert Cousins is the owner of Cousins&Associate, an agency that provides private corporate security consulting, investigation, and litigation support on a national and international level.
Special Agent in Charge
Herbert Cousins, Jr.
1/11/1982 – 7/1/2003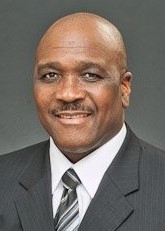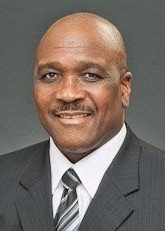 The following links are to a video of an FBI Files episode and newspaper articles about the Yahweh Temple of Love and its leader Yahweh Ben Yahweh:
The FBI Files (VIDEO): Season 3 – Ep 10 "Temple of Fear"
New York Times – 11/8/1990:  F.B.I. Arrests Members of Black Sect in 14 Slayings
Miami Herald – 11/8/1990:  Yahweh sect leader, 16 followers indicted, grand jury links group to 14 deaths
Miami Herald – 1/6/1996:  Murder in the temple of love?
FOX News – 5/8/2007:  'Temple of Love' Black Supremacist Cult Leader Yahweh Ben Yahweh Dies at 71
Daily Mail – 1/28/2017:  Chilling images inside the 'church' of a murderous black supremacy cult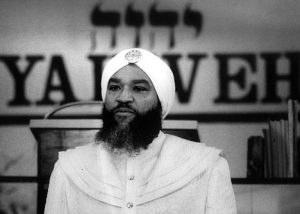 Jerri Williams, a retired FBI agent, author and podcaster, attempts to relive her glory days by writing crime fiction and hosting FBI Retired Case File Review, a true crime podcast available for subscription on Apple Podcast/iTunes, Spotify, Stitcher and other popular podcast apps. Her debut novel—Pay To Play— about a female agent investigating corruption in the Philadelphia strip club industry is available now at amazon.com as an e-book, trade paperback, and audiobook.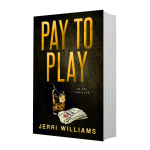 This episode was sponsored by FBIRetired.com – the only on-line directory made available to the general public featuring "retired" FBI AGENTS / ANALYSTS interested in showcasing their skills to secure business opportunities.