Podcast: Play in new window | Download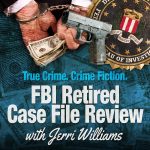 Retired agent Dan Reilly served with the FBI for 30 years, six as a photographer and technician in the FBI Laboratory and twenty-four as a Special Agent. During his career, he worked on a wide variety of criminal cases and helped start the FBI's Safe Streets Task Force Program. In this episode of FBI Retired Case File Review, Dan Reilly reviews the case of Wayne Silk Perry, a hitman and enforcer for drug gangs operating in the early 1990's in the Washington D.C. area. Perry claimed to have been involved in as many as 100 murders, many targeting witnesses who dared to cooperate with law enforcement. In addition to investigating violent drug gangs, Dan Reilly headed the FBI's Evidence Response Team at the Washington Field Office and provided extensive experience and training to others on crime scene examination. After his retirement from the FBI, Dan Reilly worked as a private consulting analyst with the High Intensity Drug Trafficking Area (HIDTA) task force operations in the Mid-Atlantic region.  He has published a text book on crime scene examination and taught other law enforcement professionals in the U.S. and worldwide. Dan Reilly is currently an adjunct faculty member at George Mason University in the Criminology, Law and Society Department. 
Special Agent (Retired)
Dan Reilly
10/2/72 – 10/2/2002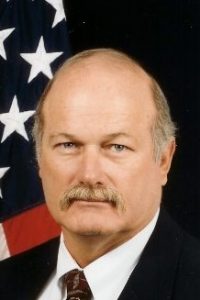 This episode is dedicated to FBI Service Martyrs Martha Dixon Martinez, Michael Miller, and William Christine, Jr., former friends and colleagues of Dan Reilly who also worked gang cases in the Washington Field Office. 
The following are links to newspaper articles about the Wayne Silk Perry investigation.
THREE INDICTED IN DRUG GANG KILLINGS
D.C. DEATH PENALTY CASE ENDS IN PLEA BARGAIN  
Amercan Gangster – Wayne "Silk" Perry Interview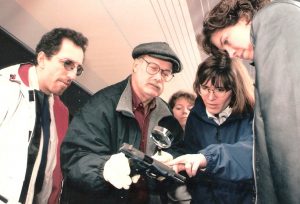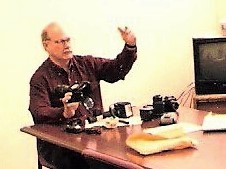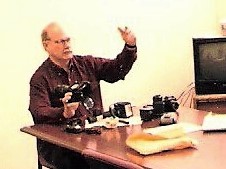 Jerri Williams, a retired FBI agent, author and podcaster, attempts to relive her glory days by writing crime fiction and hosting FBI Retired Case File Review, a true crime podcast available for subscription on iTunes and Stitcher. Her novel—Pay To Play—about a female agent investigating corruption in the Philadelphia strip club industry is available now at Amazon.com.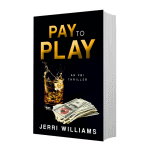 This episode was sponsored by FBIRetired.com the only on-line directory made available to the general public featuring "retired" FBI AGENTS / ANALYSTS interested in showcasing their skills to secure business opportunities.