Podcast: Play in new window | Download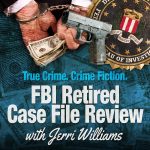 Retired agent Stewart Fillmore served with the FBI for 29 years. He began his Bureau career as a support employee and after three years received an appointment to the special agent position. Stewart Fillmore was assigned to the Little Rock, Chicago, Dallas, and Tyler, Texas offices. A career "street agent," he worked most of the criminal investigation under the jurisdiction of the FBI. However, his primary specialty was investigating public corruption. In this episode of FBI Retired Case File Review, Stewart Fillmore reviews a case initiated based on allegations that minority motorists were being illegally stopped on an isolated stretch of highway in rural East Texas. The case was eventually redirected to determine how and by whom drugs and firearms confiscated from motorists had gone missing from the Tenaha, Texas police evidence room. Stewart Fillmore wrote a book about the case, Tenaha: Corruption and Cover-Up In Small Town Texas. The true crime story provides an inside look at how an actual FBI public corruption investigation is worked. Since retiring from the FBI, Stewart Fillmore currently operates his own private investigation company.
Special Agent (Retired)
Stewart Fillmore
8/24/1987 – 12/31/2016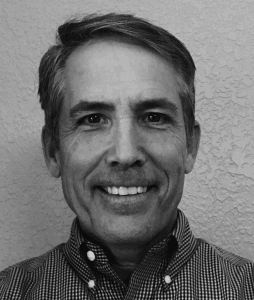 Stewart Fillmore initiated his corruption case based on news reports from CNN and the Chicago Tribune about allegations of racial profiling in Tenaha, Texas which later proved to be false. The following are links to one of those early reports and to articles covering the outcome of the corruption cover-up case and the release of Fillmore's book about the investigation:
Chicago Tribune – 3/10/2009:  Highway robbery? Texas police seize black motorists' cash, cars
KPLCTV7 – 8/26/2014:  Federal documents link former Tenaha City Marshal to drug theft
FOX10V – 12/1/2015:  Tenaha businessman gets 56 months for stealing drugs out of evidence
ABC9 KTRE – 9/11/2017:  Former FBI agent writes true-crime book about corruption, crime in Tenaha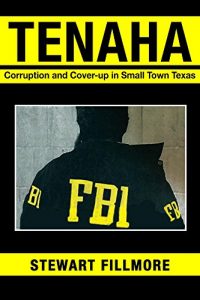 Jerri Williams, a retired FBI agent, author and podcaster, attempts to relive her glory days by writing crime fiction and hosting FBI Retired Case File Review. The true crime podcast available for subscription on iTunes Apple Podcast, Stitcher and other popular podcast apps. Her FBI crime thriller—Pay To Play— about a female agent investigating corruption in the Philadelphia strip club industry is available at amazon.com as an e-book, trade paperback and audiobook.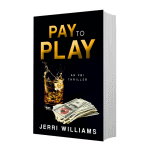 This episode was sponsored by FBIRetired.com – the only on-line directory made available to the general public featuring "retired" FBI AGENTS / ANALYSTS interested in showcasing their skills to secure business opportunities.