Podcast: Play in new window | Download

Retired agent Stan Ragen served in the FBI for 29 years. During his career, he was a member of SWAT, the coordinator of the Evidence Response Team (ERT), and worked Crisis Management matters—both as an agent and squad supervisor. Due to his involvement with these programs, Stan participated in many of the major investigations handled by the New York Office. In this episode of FBI Retired Case File Review, Stan Ragen reviews the important role he played in coordinating the office's extraterritorial response to crisis events around the world. Some notable examples are the El-Khobar Towers (Saudi Arabia); TWA flight 800 (NY); Egypt Air flight 990 (RI); USS Cole (Yemen); US Embassy bombings (Kenya and Tanzania); and the 9/11 attacks. He also assisted in the New York FBI response to Hurricane MARILYN (USVI); USAir flight 1549 (NY); and Hurricane SANDY (NY). Prior to retiring, Stan served as a senior advisor to New York Field Office executives, specifically in developing Continuity of Operations plans and procedures.
Supervisory Special Agent (Retired)
Stan Ragen
6/1/1987 – 11/30/2015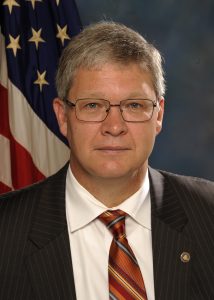 In January of 1997, Stan and members the New York Division's Evidence Response Team (ERT) found human remains in a collapsed building in Harlem while assisting the one of the New York Division squads on a drug case. According to Stan, the successful results of the ERT in this matter demonstrated what the team could do and was an outstanding example of cooperation and collaboration with NYC agencies. The following are links to an ERT overview on the FBI website and newspaper articles about the drug case:
BONES OF SLAY VICTIM FOUND, FEDS SAY
18 Indicted on Murder and Drug Charges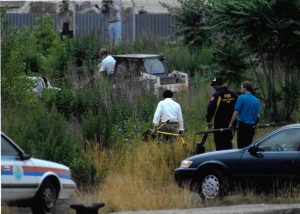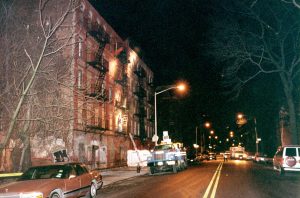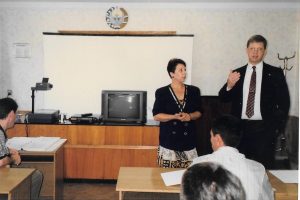 Jerri Williams, a retired FBI agent, author and podcaster, attempts to relive her glory days by writing crime fiction and hosting FBI Retired Case File Review, a true crime podcast available for subscription on iTunes and Stitcher. Her debut novel—Pay To Play— about a female agent investigating corruption in the Philadelphia strip club industry is available now.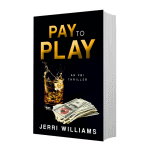 This episode was sponsored by FBIRetired.com – the only on-line directory made available to the general public featuring "retired" FBI AGENTS / ANALYSTS interested in showcasing their skills to secure business opportunities.