Podcast: Play in new window | Download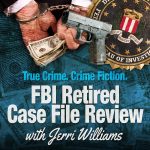 Retired agent Ralph DiFonzo served in the FBI for 30 years. He was initially assigned to the Salt Lake City Division, and later to the Los Angeles Division where he worked on the Major Case Violent Crimes Squad and handled high-profile cases – kidnappings; bank robberies; celebrity stalkings; fugitive investigations and extortions. In this episode of FBI Retired Case File Review, Retired agent Ralph DiFonzo reviews his eight-year fugitive case to apprehend John Riccardi, wanted for the double murder of Connie Navarro and her friend Susan Jory. Connie Navarro was the mother of the Rock guitarist and singer-songwriter Dave Navarro who produced "Mourning Son" a documentary about the tragic event. Ralph DiFonzo appears in the film. As an FBI-certified Police Instructor, FBI SWAT Team member, Crisis Negotiator, and Crisis Management Coordinator, he supervised a Safe Streets Task Force when reassigned to the New Haven Division. Since his retirement, Ralph DiFonzo has provided training to law enforcement and private sectors throughout the United States. He works as a private investigator and a consultant with the National Center for Missing & Exploited Children's Team Adam and Project Alert. He also conducts security audits & assessments in schools and businesses. Ralph has appeared on various TV and radios programs and interviewed in various national newspapers and publications, offering his expertise and experience regarding ongoing high-profile criminal cases.
Supervisory Special Agent (Retired)
Ralph DiFonzo
1/11/1971 – 8/17/2001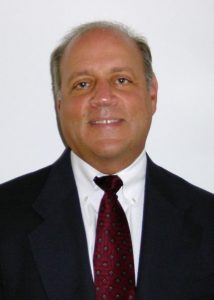 The following are links to newspaper articles and a documentary about the double murder committed by John Riccardi and how it affected the life of the victim's son who was 15 years old at the time:
Huffington Post – 12/15/2015:  Dave Navarro Opens Up About His Mother's Murder In New Documentary
New York Times – 11/30/2015:  Dave Navarro's Mourning Son Tells the Story of His Mother's Murder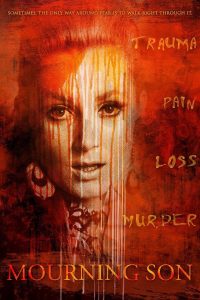 Jerri Williams, a retired FBI agent, author and podcaster, attempts to relive her glory days by writing crime fiction and hosting FBI Retired Case File Review, a true crime podcast available for subscription on Apple Podcast/iTunes, Spotify, Stitcher and other popular podcast apps. Her debut novel—Pay To Play— about a female agent investigating corruption in the Philadelphia strip club industry is available now at amazon.com as an e-book, trade paperback, and audiobook.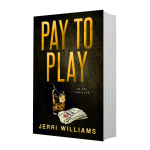 This episode was sponsored by FBIRetired.com – the only on-line directory made available to the general public featuring "retired" FBI AGENTS / ANALYSTS interested in showcasing their skills to secure business opportunities.