Podcast: Play in new window | Download

Retired Special Agent Jim McGee served in the FBI for nearly 21 years. This week on FBI Retired Case File Review with Jerri Williams, he is interviewed about being a member of the FBI Hostage Rescue Team (HRT), one of the world's most elite counter-terrorism teams. McGee provides a first-hand account of his participation in the HRT's first dynamic assault mission which resulted in the successful hostage rescue of nine. In 1991, a violent group of Cuban inmates in the Federal Correctional Institution in Talladega, Alabama, overpowered their guards and took hostages. The inmates demanded that they not to be deported back to Cuba. The HRT was called in and the hostages were rescued unharmed. For their efforts, Jim and the other HRT members were awarded the FBI Medal of Meritorious Achievement. McGee wrote a book about his experience—Phase Line Green—available by contacting McGee directly.
Special Agent (Retired)
James McGee
11/17/1986 – 10/1/2007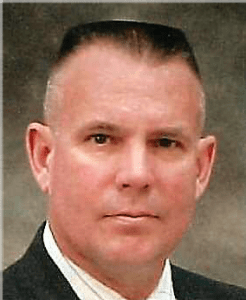 The following FBI overview and newspaper article provide additional background material about the FCI Talladega Hostage Rescue:
1991 Talladega Prison Riot – A Look Back at the FBI's Early Crisis Response Capabilities
New York Times – U.S. AGENTS STORM PRISON IN ALABAMA, FREEING 9 HOSTAGES
The following is a 6 Part FBI overview about Hostage Rescue Team (HRT):
Part 1: Three Decades of Service
Part 2: The Crucible of Selection
Part 3: Training for Every Contingency
Part 4: Night Maneuvers
Part 5: Held to a Higher Standard
Part 6: Mission in the Gulf of Aden
Video: HRT Marks 30 Years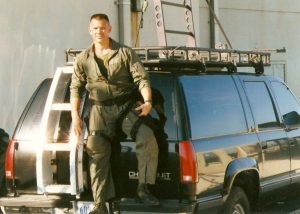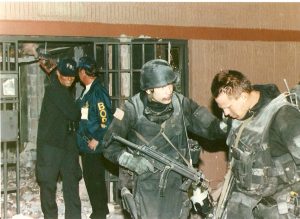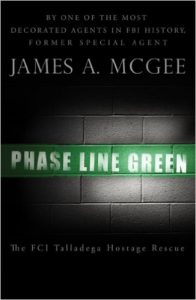 Jerri Williams, a retired FBI agent, author and podcaster, attempts to relive her glory days by writing crime fiction and hosting FBI Retired Case File Review, a true crime podcast available for subscription on iTunes and Stitcher. Her debut novel—Pay To Play— about a female agent investigating corruption in the Philadelphia strip club industry is available now at amazon.com.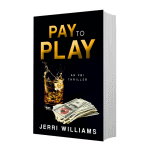 This episode was sponsored by FBIRetired.com – the only on-line directory made available to the general public featuring "retired" FBI AGENTS / ANALYSTS interested in showcasing their skills to secure business opportunities.