Podcast: Play in new window | Download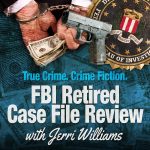 Retired agent Keith Tolhurst served in the FBI for 24 years. During his career, he investigated kidnappings, interstate shipment theft, civil rights, hate crimes, gangs, domestic terrorism, murder, sex crimes, bank robberies, and fugitives. In this episode of FBI Retired Case File Review, he reviews the case of Grand Canyon prison escapee Danny Ray Horning, who led the FBI and law enforcement partners on the largest fugitive manhunt in Arizona. The investigation lasted 54 days and used specially trained tracking dogs. The case and Keith Tolhurst have been featured on the TV shows Discovery ID FBI: Criminal Pursuit and the FBI Files.  As the FBI Phoenix Division's Senior SWAT team leader and SWAT Coordinator for the entire state of Arizona, Keith Tolhurst was involved in every aspect of crisis management to include: command post procedures, critical infrastructure threats, dignitary protection, special events, security assessments, and hostage situations. Keith was nominated for the medal of bravery for operations outside of the United States. He was a Principle Firearms and Tactical Instructor and designated as an FBI Master Police Instructor, providing firearms and tactics training around the world to thousands of students from international, military, state, local and tribal police agencies. Since his retirement from the FBI, Keith has been employed as an independent contractor for the Bureau for the past seven years, providing classified and unclassified instruction to FBI agents related to advanced human intelligence. He is the founder of Tolhurst International, LLC a licensed Private Investigations firm that also provides security consultants, customizable training courses, and guest speaker services.
Special Agent (Retired)
Keith Tolhurst
11/19/1987 – 10/16/2011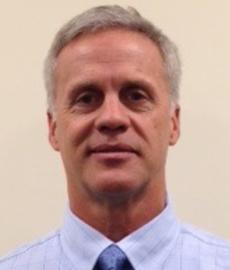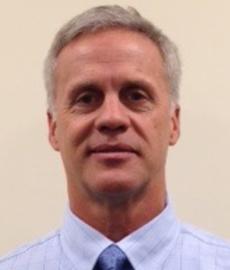 The following links are to newspaper articles about the fugitive search for Grand Canyon prison escapee Danny Ray Horning, who lead the FBI and law enforcement partners on the largest fugitive manhunt in Arizona:
UPI- 7/2/1992:  FBI says no deal to freeing convict's brother 
New York Times – 7/5/1992:  Fugitives Kidnaps 2 and Eludes Search
Los Angeles Times – 7/6/1992:  Escapee Captured After 7-Week Chase : Manhunt: Convict who confounded authorities with his survival skills is cornered in an Arizona backyard. He says he 'enjoyed himself.'
The FBI Files (VIDEO): Season 3 – Ep 15 "Manhunt"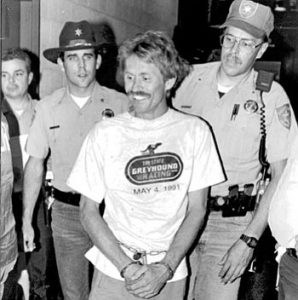 Find out about my July 2018 – It's a boy! It's a book! – giveaway here.   Expires 7/31/2018 at Midnight ET
Jerri Williams, a retired FBI agent, author and podcaster, attempts to relive her glory days by writing crime fiction and hosting FBI Retired Case File Review, a true crime podcast available for subscription on Apple Podcast/iTunes, Spotify, Stitcher and other popular podcast apps. Her novels—Pay To Play and Greedy Givers—inspired by actual true crime FBI cases and featuring temptation, corruption, and redemption, are available at amazon.com.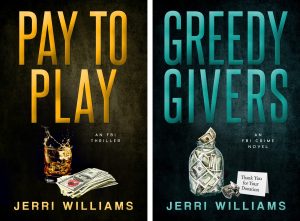 This episode was sponsored by FBIRetired.com – the only on-line directory made available to the general public featuring "retired" FBI AGENTS / ANALYSTS interested in showcasing their skills to secure business opportunities.