Podcast: Play in new window | Download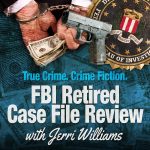 Retired agent Ed Petersen served with the FBI for more than 27 years. In this episode of FBI Retired Case File Review, he reviews the investigation of the kidnapping and murder of Exxon Oil Executive Sidney Reso. During his career, Petersen handled a variety of responsibilities to include the coordination of complex investigations involving white-collar type crime, fraud, embezzlement, organized crime, foreign counter-intelligence, terrorism and violent crimes, extortion, kidnapping, fugitive and bank robbery cases. Petersen was an FBI certified Hostage Negotiator, Police Instructor and S.W.A.T. Team coordinator. He also served as the FBI's liaison with professional sports and other state, local and federal law enforcement agencies. Upon retiring, he became the Director of Security for Major League Baseball (MLB), Office of the Commissioner. and in this capacity, worked with all major league clubs regarding integrity of the game issues as well as facility security, trademark infringement and counterfeit products investigations. As co-founder of Buckley Petersen Global, Inc., he has contributed to security assessments and the development of crisis readiness and response plans for corporations, schools, hospitals and professional sports.
Special Agent (Retired)
Ed Petersen
6/16/1969 – 11/29/1996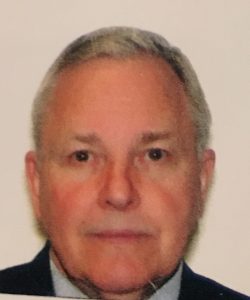 The following are links to newspaper articles about the kidnapping and murder of Exxon Oil executive Sidney Reso:
People Magazine – July 6, 1992: Hoping Against Hope
The New York Times – July 1, 1992: Twisted Tale of a Kidnapping And of Dreams Gone Wrong
New York Daily News – May 22, 2010: Ransom gone bad Exxon oil executive Sidney Reso killed in kidnap try by Arthur and Irene Seale
The Star-Ledger – January 21, 2010: Woman convicted in kidnapping, ransom of Exxon exec in Morris gets released
NBC Connecticut – January 21, 2010: Exxon Exec Kidnapper Goes Free After 17 Years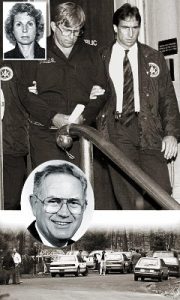 Jerri Williams, a retired FBI agent, author and podcaster, attempts to relive her glory days by writing crime fiction and hosting FBI Retired Case File Review, a true crime podcast available for subscription on Apple Podcast/iTunes, Spotify, Stitcher and other popular podcast apps. Her debut novel—Pay To Play— about a female agent investigating corruption in the Philadelphia strip club industry is available now at amazon.com as an e-book, trade paperback, and audiobook.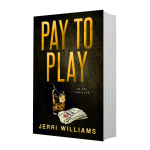 This episode was sponsored by FBIRetired.com – the only on-line directory made available to the general public featuring "retired" FBI AGENTS / ANALYSTS interested in showcasing their skills to secure business opportunities.