Podcast: Play in new window | Download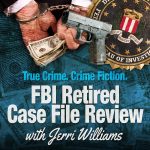 Retired agent Michael "Bret" Hood served 25 years with the FBI. During his Bureau career, he worked complex financial crime, money laundering, corruption and major investment fraud cases. In this episode of FBI Retired Case File Review, Bret Hood reviews his investigation of David Mobley, Sr. and Maricopa Investments, a multi-million dollar hedge fund Ponzi scheme. Bret Hood, a federal-court certified expert in money laundering and financial crimes, has traveled the world for the FBI teaching public and private sector employees how to develop anti-fraud and anti-corruption programs. After retiring from the FBI, Bret became the director of 21st Century Learning & Consulting, LLC, where he offers blocks of instruction on a range of topics to include forensic accounting, executive leadership, crisis management, Foreign Corrupt Practices Act, and compliance programs. Bret Hood is the author of Eat More Ice Cream: A Succinct Leadership Lesson for Each Week of the Year and Get Off Your Horse! 52 Succinct Leadership Lessons from U.S. Presidents. You can learn more about Bret Hood at his website  21puzzles.com.
Supervisory Special Agent (Retired)
Michael Bret Hood
7/14/1991 – 7/31/2016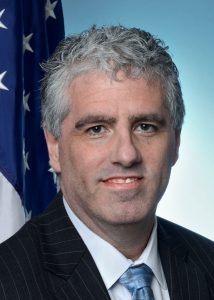 The following are links to articles about investment fraud and the Maricopa hedge fund Ponzi Scheme investigated by Bret Hood:
FBI Website – Common Invest Fraud Schemes
FBI Website – Ponzi Schemes
Golf Shore Life – So Where's Our $77.3 Million?
Naple News – Judge declines to send hedge fund swindler David Mobley back to prison
Toleda Blade – Ex-Toledoan at center of storm in Florida investment scandal
Barrons Magazine – King of Naples
Barrons Magazine – Uncrowning the King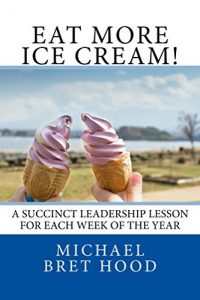 Jerri Williams, a retired FBI agent, author and podcaster, attempts to relive her glory days by writing crime fiction and hosting FBI Retired Case File Review, a true crime podcast available for subscription on iTunes and Stitcher. Her debut novel—Pay To Play— about a female agent investigating corruption in the Philadelphia strip club industry is available now at amazon.com.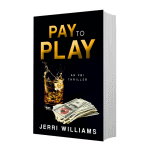 This episode was sponsored by FBIRetired.com – the only on-line directory made available to the general public featuring "retired" FBI AGENTS / ANALYSTS interested in showcasing their skills to secure business opportunities.