Podcast: Play in new window | Download

Karl LNU, who asked that I not use his last name (LNU stands for last name unknown – or in this case unused), was investigated, charged and convicted of bribing corrupt purchasing agents to approve invoices for over-priced and inferior lighting and maintenance supplies. In this episode of FBI Retired Case File Review, we review the case and how Karl, his business partner and their employees made telemarketing calls to unsuspecting businesses throughout the United States and ripped them off with the help of their own greedy employees. Karl pled guilty and served time for business to business telemarketing fraud, but his sentence was reduced significantly based on his decision to become a cooperating witness, assisting a multi-agency Group II undercover investigation targeting the business to business telemarketing fraud industry in the Philadelphia area. This was one of my economic crime cases. The investigation, worked in partnership with the U. S. Postal Inspection Service (USPIS) and with assistance from the Internal Revenue Service Criminal Investigative Division (IRS-CID), resulted in 16 search warrants and 25 convictions.
Karl LNU
Cooperating Witness
Business to Business Telemarketing Fraud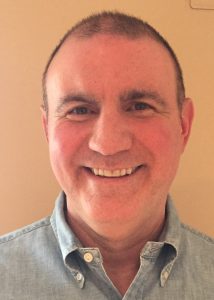 Here's a pdf. compiling several news articles about separate Operation Duct Tape telemarketing fraud cases:
operation-duct-tape-news-articles
Jerri Williams, a retired FBI agent, author and podcaster, attempts to relive her glory days by writing crime fiction and hosting FBI Retired Case File Review, a true crime podcast available for subscription on iTunes and Stitcher. Her debut novel—Pay To Play— about a female agent investigating corruption in the Philadelphia strip club industry is available now at amazon.com.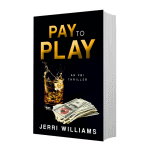 This episode was sponsored by FBIRetired.com – the only on-line directory made available to the general public featuring "retired" FBI AGENTS / ANALYSTS interested in showcasing their skills to secure business opportunities.