Podcast: Play in new window | Download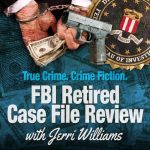 I'm excited to be celebrating my 50th episode of FBI Retired Case File Review with Jerri Williams this week, along with the success of my crime novel Pay To Play. While producing and hosting my true crime – crime fiction podcast over the last year, I've conducted interviews with my retired FBI colleagues about the high-profiled cases they worked while on the job. And during almost every interview one of us comments about some aspect of the case or an investigative method that had been portrayed in books, TV and movies as a cliché or inaccurately. I noted at least ten (10) misconceptions about the FBI that were repeatedly discussed. Just as some attorneys don't read or watch legal dramas and some doctors avoid medical shows and novels, for this special episode I'm joined by retired agent Bobby Chacon, a technical advisor for the TV show Criminal Minds: Beyond Borders for a lively discussion about why some FBI agents might not be reading that bestselling book series or watching that popular show depicting the FBI (In episode 8, I interviewed Bobby about working Jamaican drug gang cases and leading the FBI dive team).
Most people will never meet a FBI agent. The only connections they have with the FBI are the ones they make through books, TV, and movies, along with, of course, the news.
So, what if fictional portrayals of FBI agents are clichés or inaccurate? Does it really matter?
Exclusive offer (limited time) for
FBI Retired Case File Review

newsletter subscribers.

The FBI "G-Men" antique toy cars and guns, games and books featured in this free "G-Men" FBI collectibles calendar are from the memorabilia collections of retired FBI Special Agents Joe McQuillan and Doug Hess. McQuillan, who served as an agent from 1966 to 1998, is a former supervisor of the Philadelphia Division's tech squad. Hess, who served in the FBI from 1980 to 2002 and was assigned property crimes and reactive work, jokes that he introduced the hobby to McQuillan and "started Joe's obsession." They both were collectors of antiques prior to Hess attending an antique show and purchasing a few FBI memorabilia items on sale.  No longer available.
I love the article linked below. The author could have been writing about my novel – Pay to Play – when she wrote, "It seems to me no accident, either, that contemporary female crime writers. . .draw heavily on true crime in their fiction. They use their novels to explore the media-sanctioned ways women are supposed to behave in the face of crime and what happens when they don't."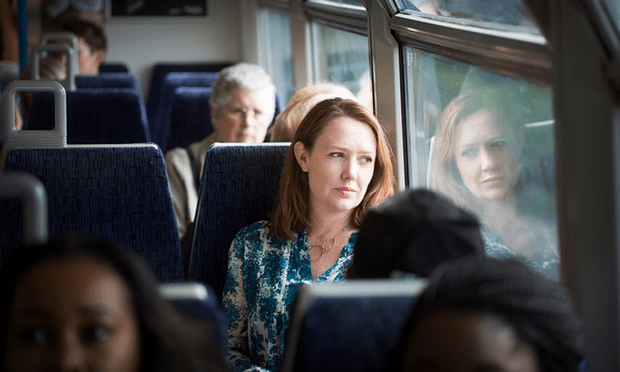 The cold hand on the shoulder: Paula Hawkins, author of The Girl on the Train. Photograph: David Levene for the Guardian