Podcast: Play in new window | Download
Show Notes:
Retired agent Mike Leyden served 26 years with the FBI. Leyden, who has a law degree from Villanova University, was assigned to the Jacksonville Division, Pensacola Residency Agency and the Detroit Division, where he worked bank robberies, kidnappings, and fugitive matters. When transferred to the Philadelphia Division, Leyden helped set up and was the supervisor of the Special Operations Group based on a concept initially established in the Detroit Division. He was later appointed as the supervisor of the Newtown Square Resident Agency. To avoid an unwanted transfer to FBIHQ, Leyden stepped down and was placed on the Organized Crime Squad to work cases targeting the Philly mob. In this episode of FBI Retired Case File Review, Leyden is interviewed about an extortion case that resulted in the conviction of Philly mob boss Nicodemo Scarfo Sr., Philadelphia City Councilman Leland Beloff, and Beloff's administrative assistant, Robert Rego for attempting to extort $1 million from Willard Rouse, a Philadelphia developer. During the investigation, two "made men," Nicholas Caramandi and Thomas DelGiorno, became government witnesses and their testimony eventually led to indictment and conviction of entire hierarchy of the Scarfo Family. After retirement, Mike Leyden became the Vice President of Corporate Security and Surveillance for Caesars Hotel and Casino in Atlantic City. Currently, he still occasionally accepts private investigation assignments.
Special Agent (Retired)
Michael Leyden
8/21/1967 – 7/30/1993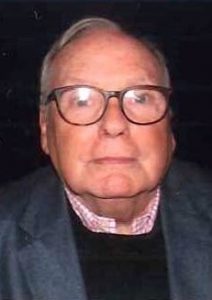 Podcast: Play in new window | Download
Show Notes:
Retired agent Gina Davis served 25 years with the FBI. She began her Bureau career on a Violent Crimes and Drug Trafficking Crimes Squad in Albany, New York. After a long term undercover assignment in the Baltimore Division, Gina Davis received a permanent transfer and continued to investigate drug and violent crimes, in addition to starting and serving as the acting supervisor of a Safe Streets Task Force operating out of Calverton, Maryland office. In this episode of FBI Retired Case File Review, Gina and Maryland State Trooper and homicide detective Ted Jones, a 10-year taskforce member, are interviewed about how the team solved a cold case murder of the execution-style shooting of three young women. The women's bodies were left in a secluded area off a rural route in Laurel, Maryland. Because the location was on federal land, the case was initially investigated by the U.S. Park Police and later assigned to the Safe Streets Taskforce. The taskforce was able to gather the evidence needed to charge the three men responsible for the murders. In 1999, Davis was promoted to a supervisory position at FBI Headquarters, managing FBI personnel stationed at Legal Attaches in U.S. embassies in countries around the world.  She was promoted again in 2001 and was assigned to the Seattle Division, Tacoma Resident Agency where she managed all investigative programs in the three offices under her purview. Gina Davis initiated both a Safe Streets Task Force and a Joint Terrorism Task Force during her six-year tenure in Tacoma. Her last assignment was in the FBI's Criminal Investigative Division (CID) where she served as Chief of Staff for the Assistant Director.