Podcast: Play in new window | Download
Show Notes:
Retired agent Rick Hahn served 32 years with the FBI, six years as a clerical employee and 26 as a special agent. Throughout his entire career he was involved in terrorism cases, either as a field investigator or as a forensic specialist in explosives. In this episode of FBI Retired Case File Review with Jerri Williams, Hahn is interviewed about the extensive investigation of the domestic terrorist group known as the FALN—Fuerzas Armadas de Liberacion Nacional or Armed Forces of National Liberation—an extremist organization advocating for Puerto Rican independence through acts of violence. The group, active in the 1970s and early 1980s, is credited with committing more than 100 bombings that caused several deaths, multiple injuries, and millions of dollars in damage. Hahn also talks about the formation of the first official Joint Terrorism Taskforces (JTTF) in New York and Chicago. He believes that the FALN was and still is American's most prolific domestic terrorism organization. In 1984, United States Attorney General William French Smith awarded Rick Hahn with the Attorney General's Award for Distinguished Service for his efforts in disrupting and dismantling the FALN. A documentary about the investigation will be released later in the year. The film is based on a non-fiction manuscript written by Rick Hahn.
Supervisory Special Agent (Retired)
Richard S. Hahn
4/8/1967 – 12/31/1999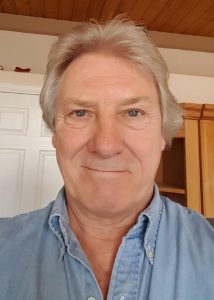 Podcast: Play in new window | Download
Show Notes:
Retired agent Jim Clemente served in the FBI for 22 years. Prior to joining the FBI, Clemente was a prosecutor in the Child Sex Crimes Prosecution Team in the Bronx, New York. His first FBI duty assignment was in the New York Field Division's Joint FBI/NYPD Sexual Exploitation of Children Task Force. After assignments in Little Rock Division and the Washington Field Office, Clemente was appointed as a supervisory special agent in the FBI's Behavioral Analysis Unit in Quantico, VA. In this episode of FBI Retired Case File Review with Jerri Williams, Jim Clemente is interviewed as a follow-up to prior episodes focused on child abductions and child sexual predators. As a nationally recognized expert in the fields of sex crimes investigations, sex offender behavior and child pornography, he has investigated and consulted on thousands of cases involving serial murder, serial rape, child abduction, sex crimes, homicide, threats, bombings and the sexual victimization of children. In his work, he has interviewed hundreds of victims and offenders. He is a host of the popular true crime podcast Real Crime Profile and also serves as a writer and producer for Criminal Minds, the long-running CBS FBI crime drama. Jim Clemente is the author of the crime novel Without Consent, a fictionalized account of his personal loss of innocence at the hands of a child sex offender.