Podcast: Play in new window | Download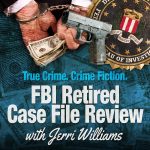 Retired agent Gregory Coleman served with the FBI for more than 25 years. He specialized in investigating financial crimes, money laundering, and asset forfeiture. In this episode of FBI Retired Case File Review, Greg Coleman reviews the criminal investigation of Jordan Belfort and the brokerage firm Stratton Oakmont for securities fraud, stock manipulation, and money laundering. The case was chronicled in the Martin Scorsese movie, The Wolf of Wall Street, starring Leonardo DiCaprio. In the movie, Greg Coleman was portrayed by Kyle Chandler. During his Bureau career, Coleman was widely recognized as an anti-money laundering expert among his law enforcement colleagues and is a recipient of the Director's Award (Executive Office for U.S. Attorneys) for Outstanding Contributions in Law Enforcement. Many of his investigations involved stock market manipulations where the proceeds were laundered through shell corporations and offshore bank accounts. Since his retirement, he has operated Coleman Worldwide Advisors, where he designs and delivers customized, highly interactive, live training related to the detection and prevention of money laundering and suspicious activity reporting.  The training incorporates actual real-life examples drawn from the experiences of Mr. Coleman and other law enforcement officers. Greg Coleman is also a frequent keynote speaker and guest lecturer discussing the Wolf of Wall Street investigation and more. He has spoken to audiences in 14 countries. To arrange for him to consult or speak, he can be contacted directly at 646-660-1010 or gregorycoleman2015 (at) gmail.com. You can find more information about him and Coleman Worldwide Advisors on Greg Coleman's LinkedIn page.
Special Agent (Retired)
Greg Coleman
5/21/1989 – 1/30/2015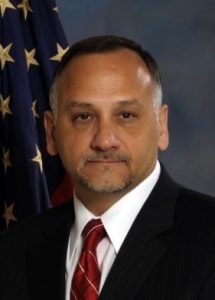 Podcast: Play in new window | Download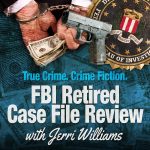 Retired agent Ed Petersen served with the FBI for more than 27 years. In this episode of FBI Retired Case File Review, he reviews the investigation of the kidnapping and murder of Exxon Oil Executive Sidney Reso. During his career, Petersen handled a variety of responsibilities to include the coordination of complex investigations involving white-collar type crime, fraud, embezzlement, organized crime, foreign counter-intelligence, terrorism and violent crimes, extortion, kidnapping, fugitive and bank robbery cases. Petersen was an FBI certified Hostage Negotiator, Police Instructor and S.W.A.T. Team coordinator. He also served as the FBI's liaison with professional sports and other state, local and federal law enforcement agencies. Upon retiring, he became the Director of Security for Major League Baseball (MLB), Office of the Commissioner. and in this capacity, worked with all major league clubs regarding integrity of the game issues as well as facility security, trademark infringement and counterfeit products investigations. As co-founder of Buckley Petersen Global, Inc., he has contributed to security assessments and the development of crisis readiness and response plans for corporations, schools, hospitals and professional sports.