Podcast: Play in new window | Download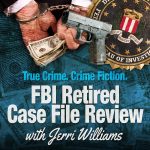 Retired agent Keith Tolhurst served in the FBI for 24 years. During his career, he investigated kidnappings, interstate shipment theft, civil rights, hate crimes, gangs, domestic terrorism, murder, sex crimes, bank robberies, and fugitives. In this episode of FBI Retired Case File Review, he reviews the case of Grand Canyon prison escapee Danny Ray Horning, who led the FBI and law enforcement partners on the largest fugitive manhunt in Arizona. The investigation lasted 54 days and used specially trained tracking dogs. The case and Keith Tolhurst have been featured on the TV shows Discovery ID FBI: Criminal Pursuit and the FBI Files.  As the FBI Phoenix Division's Senior SWAT team leader and SWAT Coordinator for the entire state of Arizona, Keith Tolhurst was involved in every aspect of crisis management to include: command post procedures, critical infrastructure threats, dignitary protection, special events, security assessments, and hostage situations. Keith was nominated for the medal of bravery for operations outside of the United States. He was a Principle Firearms and Tactical Instructor and designated as an FBI Master Police Instructor, providing firearms and tactics training around the world to thousands of students from international, military, state, local and tribal police agencies. Since his retirement from the FBI, Keith has been employed as an independent contractor for the Bureau for the past seven years, providing classified and unclassified instruction to FBI agents related to advanced human intelligence. He is the founder of Tolhurst International, LLC a licensed Private Investigations firm that also provides security consultants, customizable training courses, and guest speaker services.
Special Agent (Retired)
Keith Tolhurst
11/19/1987 – 10/16/2011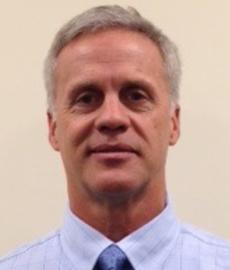 Podcast: Play in new window | Download

Retired Agent Vincent McNally served in the FBI for 31 years. He was initially hired as a clerical employee. During his agent career, he conducted and led investigations in general criminal violations, espionage, terrorism, white-collar crime, organized crime, and drug violations. In this episode of FBI Retired Case File Review, Vince McNally reviews the case of a mysterious airplane cargo theft of $1 million of negotiable securities stolen from an American Airlines flight traveling between New York and Los Angeles. Later in his career, Vince McNally became an instructor in Crisis (Hostage) Negotiations and Program Manager for the FBI's Critical Incident Stress Management teams at the FBI Academy. Vince retired after serving as Unit Chief of the Employee Assistance Unit at FBI Headquarters. Currently, Vince McNally serves on the Board of Scientific & Professional Advisors of the American Academy of Experts in Traumatic Stress (National Center for Crisis Management). He is a Compassion Fatigue Specialist, Board Certified in Acute Traumatic Stress Management, and Board Certified in Emergency Crisis Response. He is also a Certified Employee Assistance Professional (CEAP). Vince and I continue our conversation from Episode 36 about the stress and trauma experienced by first responders that results in a higher incidence of first responder suicide. Here's his 10 Point Suicide Reduction Program. He can be contacted via his LinkedIn profile, where he regularly posts articles on critical incidents, trauma, stress, and first responder suicide.