Podcast: Play in new window | Download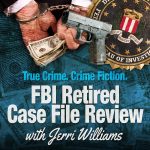 Retired agent Dr. Joseph Dizinno, DDS. served in the FBI for 22 years. Prior to joining the FBI, Dr. DiZinno, who received a Doctor of Dental Surgery Degree from The Ohio State University in Columbus, Ohio, owned and operated a family dental practice. He was initially assigned to the Washington Field Office where he investigated reactive crimes. After three years in the field, he was promoted and transferred to the FBI Laboratory where he began to specialize in the examination of hairs and fibers. Dr. DiZinno served as a critical investigative resource on many high-profile cases including dental and DNA identification at the Branch Davidian Cult fire, kidnappings, and major extortion cases.  In this episode of FBI Retired Case File Review, Dr. DiZinno reviews the functions of  FBI Laboratory and the investigation of the tragic murders of Joann Katrinak and her baby Alex where mitochondrial DNA analysis was first applied to forensic casework. He was part of the research team that developed and validated forensic mitochondrial DNA analysis capability which enabled the FBI to obtain a DNA profile from evidence containing small or degraded quantities of DNA from hair, bone, teeth, and bodily fluids. Dr. DiZinno ended his Bureau career as the Director of the FBI Laboratory where he led more than 550 FBI Laboratory personnel, providing forensic examinations, technical support, expert witness testimony, and training to federal, state, and local law enforcement agencies and responding to events all around the world. Currently, Dr, DiZinno is a faculty member at George Mason University in Fairfax, Virginia where he teaches forensic science to undergraduate and graduate level students in the Forensic Science Program.
Laboratory Director (Retired)
Joseph DiZinno
4/20/1986 – 2/1/2008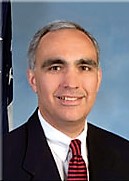 Podcast: Play in new window | Download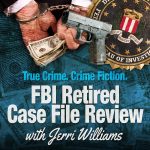 Retired agent Stewart Fillmore served with the FBI for 29 years. He began his Bureau career as a support employee and after three years received an appointment to the special agent position. Stewart Fillmore was assigned to the Little Rock, Chicago, Dallas, and Tyler, Texas offices. A career "street agent," he worked most of the criminal investigation under the jurisdiction of the FBI. However, his primary specialty was investigating public corruption. In this episode of FBI Retired Case File Review, Stewart Fillmore reviews a case initiated based on allegations that minority motorists were being illegally stopped on an isolated stretch of highway in rural East Texas. The case was eventually redirected to determine how and by whom drugs and firearms confiscated from motorists had gone missing from the Tenaha, Texas police evidence room. Stewart Fillmore wrote a book about the case, Tenaha: Corruption and Cover-Up In Small Town Texas. The true crime story provides an inside look at how an actual FBI public corruption investigation is worked. Since retiring from the FBI, Stewart Fillmore currently operates his own private investigation company.