Podcast: Play in new window | Download
Show Notes:
Retired agent John Chesson served with the FBI for 25 years. During most of his Bureau career, John primarily worked cyber crime as an investigator and supervisor investigating computer intrusion cases and coordinating the Philadelphia and San Francisco Bay Area InfraGard Programs. However, in this episode of FBI Retired Case File Review, he is interviewed about a hate crime/civil rights matter from his early days in the FBI. The case involved the investigation of six South Philadelphia men suspected of violating the civil rights of an African American woman by vandalizing the home she had just rented on their block.  The case was assigned to John and his co-case agent, Christina Kibbey. Mike Kates (also spelled Cates), a wheelchair-bound man who lived on the street, agreed to become their cooperating witness and to help them gather the evidence needed to prove that damaging the house was a racially motivated scheme to make the house uninhabitable and to intimidate and discourage the woman from moving into the neighborhood. Kates courageously recorded consensually monitored conversations with the subjects of the investigation and testified as the star witness in the subsequent trial. All defendants were found guilty. On October 21, 1999, FBI Director Louis Freeh awarded Mike Kates the 18th Annual "Louis E. Peters Memorial Service Award" for his selfless commitment to protect victims of crime.  This citizens ward was sponsored by the Society of Former Special Agents of the FBI (read citation below).  The case review includes two surprising happily-ever-after conclusions and an unexpected tragedy.
Supervisory Special Agent (Retired)
John Chesson
4/8/1990 – 10/31/2015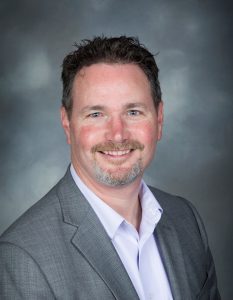 Podcast: Play in new window | Download
Show Notes:
Retired agent Jim Huggins served in the FBI for 28 years. During his Bureau career, Huggins was assigned to the Minneapolis, Denver and Louisville Divisions, in addition to special assignments on the Pine Ridge Indian Reservation during the Wounded Knee takeovers in 1973 and again in 1975 and during the RESMURS investigation of the murder of two FBI agents Jack Coler and Ron Williams. In this episode of FBI Retired Case File Review, Jim Huggins is interviewed about his investigation of FBI agent Mark Putnam, a new agent assigned to a two-man resident agency in Pikeville, Kentucky, high in Appalachian coal country.  Based primarily on Huggins ability to elicit a confession, Putnam pled guilty and was convicted of strangling is his pregnant informant, Susan Daniels Smith, in a fit of rage. This case was probably Huggins most infamous, however, while assigned to the Louisville Division, he also conducted or supervised many of Kentucky's biggest corruption investigations.  He served as the supervisor of the Lexington Resident Agency from 1986 until his retirement. After retiring from the FBI, Jim Huggins was appointed by the Kentucky Attorney General as Director of Investigations for the Public Corruption Unit, where he worked for seven years. Recently, Huggins was hired as a technical consultant for Above Suspicion, the feature film based on the non-fiction book of the same name that depicts the tragic saga of Mark Putnam and Susan Smith.