Podcast: Play in new window | Download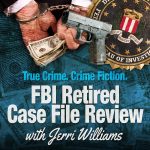 Retired agent Joe Wolfinger served nearly 30 years with the FBI. During his Bureau career, he rose through a variety of positions—serving as a squad supervisor, inspector, Special Agent in Charge (SAC), and lastly, as Assistant Director in Charge (ADIC) of the FBI Academy at Quantico, VA. In this episode of FBI Retired Case File Review, Joe Wolfinger is interviewed about his supervision of the counterintelligence squad in Norfolk, VA and the investigation of John Walker, a retired U.S. Navy chief warrant officer and communications specialist who sold secrets about American military codes to the Soviets for nearly 20 years. He also recruited his friend, brother and son and together they caused extensive damage to America's national security. The John Walker spy ring has been described as the "most damaging Soviet spy ring in history. Walker pled guilty and was sentenced to life in prison. For those who want to learn more about the investigation, Joe Wolfinger recommends retired case agent Bob Hunter's book Spy Hunter: Inside the FBI Investigation of the Walker Espionage Case. After retiring from the FBI, Wolfinger served pro bono for fourteen years as the executive director of the Major County Sheriff's Association.
Assistant Director in Charge (Retired)
Joe Wolfinger
7/14/1969 – 1/1/1999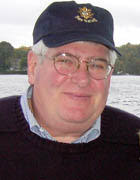 Podcast: Play in new window | Download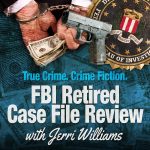 Retired agent Bob Hamer served in the FBI for 26 years. While in the Bureau, Hamer, a Marine Corps veteran, worked organized crime, gangs, terrorism, and child exploitation cases. Much of his career was spent undercover, successfully posing as a drug dealer, contract killer, international weapons dealer, white-collar criminal, and pedophile. In this episode of FBI Retired Case File Review, Bob Hamer is interviewed about his undercover role in Operation Smoking Dragon, an investigation that dismantled an international smuggling ring that brought into the country illegal drugs, cigarettes, and counterfeit $100 bills, known as North Korean "supernotes," and conspired to bring in Chinese-made weapons as well. Bob Hamer received numerous awards throughout his career including the coveted FBI Director's Award for Distinguished Service and five United States Attorney Awards for Distinguished Service. He has written and consulted for television and is the author of three award-winning books and three novellas. His non-fiction book, THE LAST UNDERCOVER, details his FBI undercover career.