Podcast: Play in new window | Download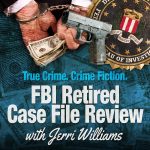 Retired agent Michael E. Anderson served with the FBI for 28 years. He was assigned to the San Antonio Division, Austin Resident Agency and as a supervisor at FBI Headquarters, prior to reporting to Houston as a White Collar Crime supervisor managing highly complex Financial Crimes and Intellectual Property Rights investigations. In this episode of FBI Retired Case File Review, Michael E. Anderson reviews the Enron Investigation, the largest and most complex White Collar Crime case in FBI history, for which he received the Attorney General's Award for Exceptional Service. Subsequently, he was promoted to Assistant Special Agent in Charge (ASAC) and initially oversaw the entire Criminal Program. He also served as the FBI Houston Chief Policy and Compliance Officer for over six years. Michael E. Anderson is a Certified Fraud Examiner who has spoken extensively about Enron and ethics to universities, private groups and companies around the country. He can be contacted via his LinkedIn profile.
Assistant Special Agent in Charge (Retired)
Michael E. Anderson
5/21/1989 – 11/30/2017
"While the Enron culture encouraged intelligence, creativity, and risk taking, it also tolerated in-fighting, backstabbing, manipulation, vanity, and greed."
Podcast: Play in new window | Download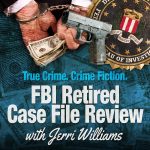 Retired agent Stephen Heaney served in the FBI for more than 25 years. His entire career was spent at the Philadelphia Division working, primarily, major thefts and violent crimes. In the episode of FBI Retired Case File Review, Steve Heaney reviews a tow truck ambush case where two tow-truck operators hauling confiscated cars for the FBI as part of a drug investigation were ambushed at a busy Center City intersection by gunmen attempting to steal the cars back. During Steve's career, he served as a firearms instructor and was a SWAT team leader. For ten years, he was the FBI liaison  was the FBI liaison with the Federal Detention Center in Philadelphia. He was later appointed as the Violent Crime Squad supervisor and then the Health Care Fraud Squad supervisor. He was also the Crisis Management and SWAT Team Coordinator.