Podcast: Play in new window | Download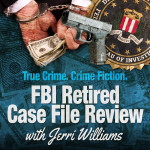 In this episode of FBI Retired Case File Review, retired agents Bob Clifford and Kevin Foust review their international terrorism investigation of the hijacking of Egypt Air Flight 648 during an international trip from Athens, Greece to Cairo, Egypt, on November 23, 1985. The plane was hijacked in Malta by members of the terrorist organization, Abu Nidal. The hijackers began systematically shooting Israeli and American passengers. A rescue attempt by Egyptian commandoes resulted in dozens of deaths, making the hijacking of Flight 648 one of the deadliest such incidents in history. Sixty-one of the 95 passengers and crew died, as did two of the three hijackers.
Omar Mohammed Ali Rezaq was the only member of the terrorist team that survived the rescue attempt. Rezaq was tried in a Maltese court and sentenced to the maximum 25 years imprisonment, but when he was released after serving seven years, Clifford and Foust were determined to bring him to justice in a U.S. court. Clifford and Foust, via sensitive diplomatic negotiations with the leaders of several different African nations, were able to take Rezaq into custody in Lagos, Nigeria in July 1993 and transport him back to the United States to stand trial. He was sentenced to life in prison and is currently being held at the United States Penitentiary in Marion, Illinois.