Podcast: Play in new window | Download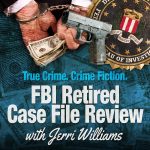 Retired agent Alfred Finch served in the FBI for 22 years. During his career, he was assigned to a variety of investigative and executive positions handling public corruption, kidnapping, extortion, bank robbery, and terrorism cases. In this episode of FBI Retired Case File Review, Al Finch reviews his investigation of a 1988 plane crash that took the lives of Pakistani President Zia, a U.S. Ambassador, and 28 others. Al Finch found himself involved in international intrigue and misinformation when possible evidence that the Pakistani C-130 crash was an accident was suppressed, and the unproven theory that the cause was a terrorist event was put forward instead. Al Finch finished his career as the Legal Attaché to Cairo and later as a Deputy Chief with the U.S. National Central Bureau of Interpol. Upon retiring from the FBI, he was a contract employee with the FBI assigned to the National Counter Terrorism Center. He later served as Director of Security for the Middle East Broadcasting Networks, in Springfield, Virginia where he set up personnel security apparatus for all radio and television employees and the physical plants that housed them. He is  currently a contract employee with the Voice of America.
Supervisory Special Agent (Retired)
Alfred Finch
9/10/1978 – 7/31/2000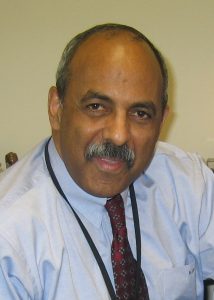 The following are links to newspaper articles about the 1988 Pakistani C-130 crash that took the lives of the Pakistani President Zia and U.S. Ambassador Arnold Raphel:
LA Times – 8/25/1988:   Theories Vary on C-130 Crash; One Is the 'Mango Bomb' : Zia's Death Brings Plenty of Speculation
Jerri Williams, a retired FBI agent, author and podcaster, attempts to relive her glory days by writing crime fiction and hosting FBI Retired Case File Review, a true crime podcast available for subscription on Apple Podcast/iTunes, Spotify, Stitcher and other popular podcast apps. Her debut novel—Pay To Play— about a female agent investigating corruption in the Philadelphia strip club industry is available now at amazon.com as an e-book, trade paperback, and audiobook.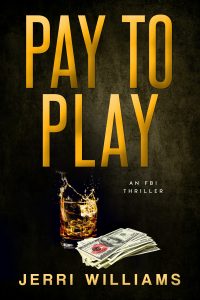 This episode was sponsored by FBIRetired.com – the only on-line directory made available to the general public featuring "retired" FBI AGENTS / ANALYSTS interested in showcasing their skills to secure business opportunities.