Jerri Williams-Short Bio:  
I've always been a storyteller and, after serving 26 years as a special agent in the FBI, I have plenty of stories to tell. During most of my Bureau career I worked major economic fraud investigations and was amazed at the schemes con-artist and corrupt corporate and public officials would devise to steal other people's money. I've also had the opportunity to work bank robberies and drug investigations. The one thing I know for sure is… "With a gun you can steal hundreds. With a pen you can steal millions."
I'm using my professional experiences with scams and schemers to write crime fiction inspired by actual true crime FBI cases and to produce and host FBI Retired Case File Review, a true crime podcast.
My first novel – Pay To Play – about a female FBI agent investigating corruption in the Philadelphia strip club industry is available at Amazon.
---
Jerri Williams-Long Bio: 
Jerri Williams, a retired FBI agent, has been appearing on or in television, radio, online news sources and newspapers for over a decade discussing federal criminal investigations and public transit. She is currently reliving her glory days by working full-time as an author of crime fiction inspired by actual FBI cases. Her debut novel – Pay to Play – features a female FBI agent investigating corruption in the Philadelphia strip club industry. She also produces and hosts FBI Retired Case File Review, a true crime podcast where she interviews retired agents about their high-profiled Bureau cases.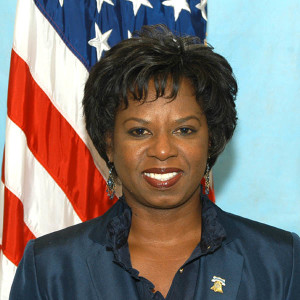 Jerri served 26 years as a Special Agent with the FBI. During her career, most of her investigations targeted major economic crimes. Her  investigation of a $350 million Ponzi scheme perpetrated against unsuspecting nonprofit organizations, high profiled philanthropists and beneficiary donors  resulted in a 12 year prison sentence and multiple forfeitures;  the case she conducted on an international advance fee scam resulted in a 14 year prison sentence and the forfeiture of the subject's residence; and her major investigation of  business to business telemarketing fraud, which included a long-term undercover operation,  resulted in 16 search warrants, 25 convictions and numerous multi-year prison terms. Jerri received numerous awards throughout her career including three United States Attorney Awards for Distinguished Service for her work on the cases noted above.
Later in her FBI career, Jerri was appointed as the spokesperson for the Philadelphia Division of the FBI, taking on the responsibility of educating and informing the public about the Bureau. This role often placed her in the spotlight in front of the local news media. She also made appearances on the CBS Morning Show, The History Channel's "Save Our History" program, and on one of her favorite television shows, CNBC's "American Greed."  Being interviewed and appearing in the episode—Confessions of a Con Man—was a highlight of Jerri's career.
Post FBI retirement, Jerri served as the spokesperson and Director of Media Relations for SEPTA, Philadelphia's public transportation provider. In this role, she frequently addressed the media and the public on camera, radio and in print about newsworthy events.
Now that Jerri is writing crime fiction full-time, her law enforcement encounters with scams and schemers and her numerous media affiliations will provide a broad platform from which she will craft and promote her stories and plot lines.
Pay to Play—is represented by Curtis Brown Ltd., 10 Astor Place, 3rd floor, New York, NY 10003, (212) 473-5400.